Face to Face: Shawnee Business Liaison Dave Holtwick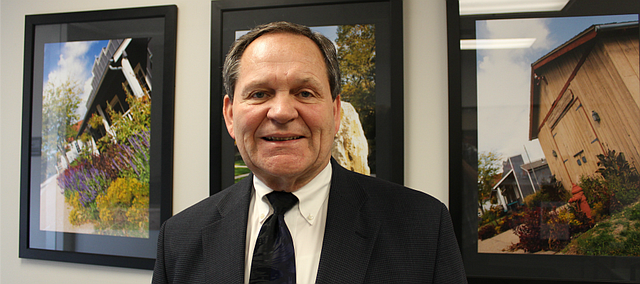 Name: Dave Holtwick
Born: Gardner
Family: Wife, Beth, and two grown daughters, Jennifer and Carey. Holtwick also has four grandchildren.
Occupation: Business Liaison for the city of Shawnee
Dream job as a child: Holtwick grew up on a row-crop farm and always imagined he would work on a farm. That is until college came around and he attended Ottawa University and played football, offensive and defensive tackle, for four years.
After college, he experimented with several jobs, loving every one of them. He enjoyed a 24-year career working for Southwestern Bell Telephone, now AT&T.
Digging deeper: When Holtwick moved to Shawnee with his family in 2003, he was just beginning a career with the Home Builders Association of Kansas City, where he served as vice president of government affairs. In that role, he was able to work with cities and builders to come to agreements and understandings about various municipal regulations and excise taxes. He said that job prepared him perfectly for the role of business liaison for the city of Shawnee.
The business liaison role was created about five years ago, and Holtwick took the position four years ago. Holtwick works to make sure business owners and the city establish good relationships so Shawnee can be as business-friendly as possible.
"I get to represent the business or owner and walk them through the city's process," Holtwick said. "I love having that business hat on."
At the same time, Holtwick represents the city in many negotiations with new businesses and serves as a source of information for new businesses who don't know everything about Shawnee's tax structure or building requirements.
"I can recommend things or guide them in directions that fit Shawnee's requirements," he said. "I want the process to be as open and easily understood as possible."
In his role, he also works closely with the Shawnee Chamber of Commerce and the Economic Development Council, who are actively recruiting new businesses to the area.