Face to Face: Annie Camp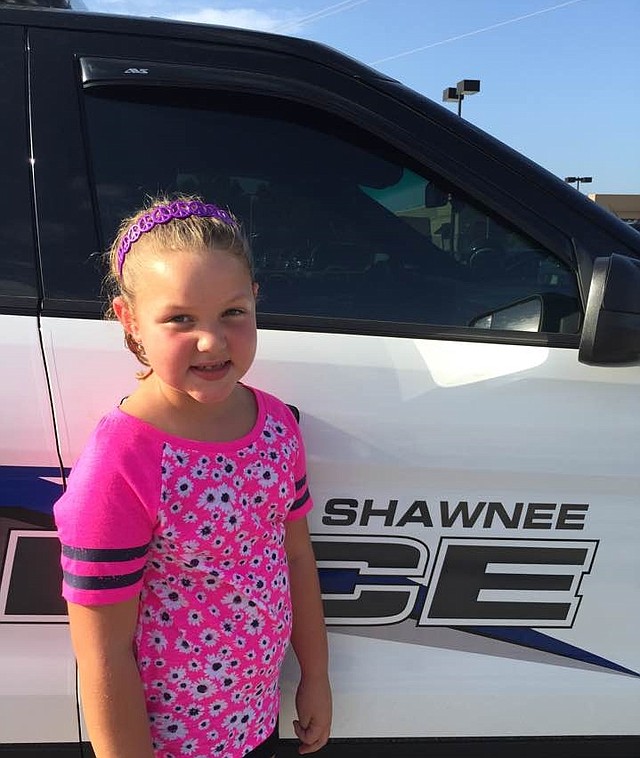 Name: Annie Camp
Born: Kansas City, Kan.
Family: Mom, grandma, grandpa
Occupation: Soon-to-be first-grader at Prairie Ridge Elementary School
Dream job: Annie wants to be a musician when she grows up. "I like to whistle, so I think I might be good at the flute," she told the Dispatch.
Digging deeper: Annie recently became a hero to her heroes when she set up a lemonade stand a couple weeks ago, raising money for the Shawnee Police Department.
Her generous spirit and show of support earned her a whopping $180.
"It was crazy," she said with wide eyes.
Plus, she even got to fulfill a dream of hers: to shake hands with a police officer.
In fact, she shook hands with more than a dozen Shawnee police officers who came out to say thanks.
"I was shy at first, because it was my first time meeting a police officer," she said. "I had only seen them before. They were really nice."
Annie initially planned to use her lemonade stand this summer to raise spending money for Disney World—her mom is taking her there in October to celebrate her seventh birthday. But when Annie learned the recent news of fallen police officers in Kansas City, Kan. she asked her mom if she could raise money to support Shawnee's men and women in blue instead.
Touched, her mom agreed.
"I thought it was important to do because police protect us," Annie said matter-of-factly.
The Shawnee Police Department will use Annie's donation to purchase promotional materials to be handed out at community events.