Face to Face: JoJo Palko, the new museum assistant at Shawnee Town 1929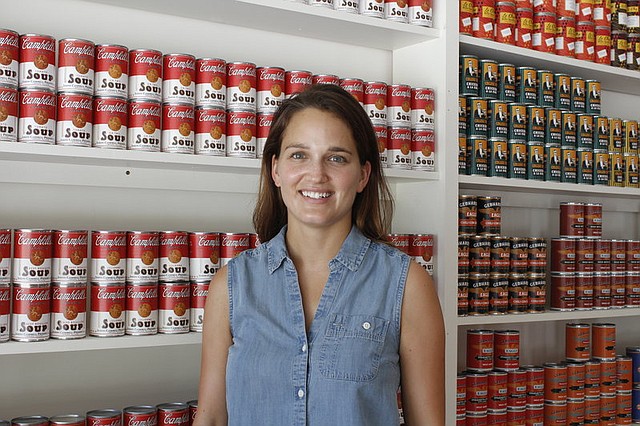 Name: JoJo Palko
Born: Wichita
Family: Parents, two older brothers, older sister, niece
Occupation: Museum assistant at Shawnee Town 1929
Dream job as a child: "I wanted to be the next Mia Hamm. I was a bit of a tomboy."
Digging deeper: Words can't describe why Palko fell in love with studying history.
"Something just clicked," she said, with a bright smile. "I love doing research and going into archives. I love learning about the past."
The 26-year-old started her position as a museum assistant at Shawnee Town 1929 this spring.
She majored in history at Rockhurst University and last year, she graduated with a Masters in Museum Studies from the University of Kansas.
With her new job, she has two roles: historical interpreter and collections assistant.
During the spring and summer months, while Shawnee Town 1929 is in full swing, Palko dresses up in historical garb and gives tours to families and school kids.
Donning a lightly colored cotton dress, she helps children plant vegetables and teaches them how to do laundry with washboards and tubs.
"It's something I never thought I would do, but it lends a certain authenticity to this place," she said. "When I'm here, every day is different. I don't have a typical day, which is a lot of fun."
The other part of her job, which will consume her time during the winter months, is digging through the museum's historical donations.
Conducting research, she'll help determine which donations are suitable for the site's 1920's theme. She'll also label them, organize them, and fill out intricate paperwork.
Surrounded by history, Palko feels like she's living her dream at the Shawnee Town 1929 Museum.
"I want to leave my own mark on this place," she said. "Right now, I'm still learning, but one day I want to contribute my own ideas and projects and see them come to fruition."