From father to author: Shawnee educator publishes two children's books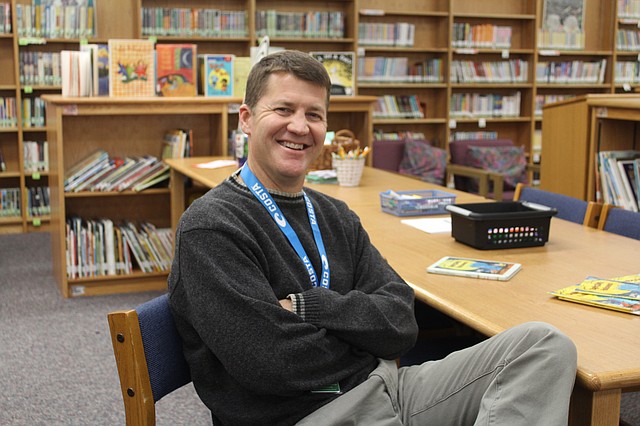 A few years ago, Greg Seibold watched one of his four kids playing with the family dog and lightning struck.
Well, not actual lightning. It was that sudden bolt of creativity that crashes down on someone when they least expect it.
He rushed to write down a story that poured right through him.
This fall, that story, which seemingly appeared out of nowhere, helped make the Shawnee husband and father a published author.
In October, Seibold published two children's books: "Ogzilla," based on his family's energetic dog, and "When God Made Santa Claus," which connects Jesus and Old Saint Nick.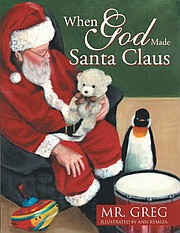 "It's exciting and weird to see them published," he said, with a chuckle. "I hope kids read them and I hope the books inspire them. I'm a big believer that in order to change the world, you should start by changing your little corner of it."
It's a sentiment that Seibold has carried with him his entire adulthood.
After all, he's a changed person himself.
Currently, he's an educational aide for Brookwood Elementary School in Leawood.
Growing up in Shawnee, however, he was a kid who needed direction.
Intelligent, but bored with school, Seibold constantly found ways to get into trouble.
It wasn't until a school project that he discovered a part of himself he didn't realize existed.
"When I was a senior, I had a teacher who made us keep a journal," Seibold said. "I was so ticked about it, but I ended up writing in that journal every day for 10 years. It allowed me to express who I really was, which was a really sensitive person."
During the next several decades, he would go on to write hundreds of poems, songs and short stories.
As an adult in Chicago, where he lived for 20-some years, Seibold played a significant role in children's lives.
He was a behavioral specialist, founded a nonprofit, and even started a kids day camp.
In July 2015, Seibold moved his wife and four kids to Shawnee to be closer to his childhood home and extended family.
After all, family is very important to him.
He said his wife made the world make sense and his children taught him about unconditional love.
"They (my kids) helped me understand how my parents felt about me," Seibold told the Dispatch. "They opened me up to the fact that every kid is a walking talking miracle. All of these books that I've written are an expression of love to my kids. They are the ones, with my wife, that make me want to be great."
He's not just inspired by his own children either.
"When I'm at Brookwood, I'm constantly impressed by the students and I love watching how their brains work," he said. "A big part of my job is listening to what they have to say. I want to help make sure no kid falls through the cracks."
His passion for helping kids has definitely not gone unnoticed at the school.
"There isn't a big male presence in elementary schools, so it's just awesome to have him as a role model for our students," said Emily Mihelic, a fifth-grade teacher. "Kids adore him."
Fellow fifth-grade teacher Kim Swanson agreed.
"He's a positive fixture in the Brookwood community," she said. "With his background, he's also a great resource for us because any time we have a conflict in a classroom, many of us will ask him for advice."
Swanson thinks both children and parents will love his tales.
"His books are great, especially 'When God Made Santa Claus' because I know some parents have a hard time figuring out how to explain that connection," she said.
Brookwood Principal Teddi Pendland added that she couldn't be happier for Seibold.
"Last year, he showed me the illustrations for his books and I know he's put his heart and soul into them," she said. "It's wonderful to see his dream fulfilled and to see someone who has such a strong passion. I'm very excited they're published."
Seibold hopes to publish two more of his children's books next year. The first two were published through WestBow press, the self-publishing division of Thomas Nelson and Harper Collins. Overall, he's written 18 children's stories and he'd love to see them all come to print.
"I hope that one day when all of the books are published, people will be able to feel the love and affection I feel for them," Seibold said. "Not in the big things but in the simple everyday things. Because to me, the little things matter most."
Both "Ogzilla" and "When God Made Santa Claus" are available for purchase on Amazon or Barnes & Noble's websites.
More like this story