SMNW

girls basketball surges past

SM

South; Cougar boys hoops fall to Raiders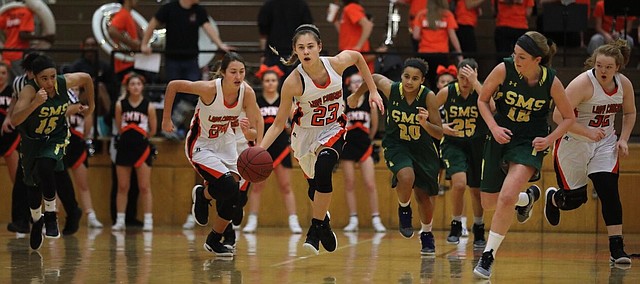 The Shawnee Mission Northwest girls basketball team shut out SM South in the first quarter of its 51-40 victory over the Raiders on Friday.
The Cougars jumped out to a 16-0 lead after the first quarter, and improved to 5-0 on the season.
The SM Northwest boys squad found itself itself in a hole early, as the Cougars lost to the Raiders, 59-46. The Cougars trailed the Raiders by 11 after the first and second quarters, but cut the deficit to 39-34 at the end of the third.
The Cougars couldn't quite get over the hump, though, and fell to 3-2 going into winter break.
The SM Northwest girls and boys teams will be back in action on Jan. 3 at Olathe South.
More like this story