Nearly vacant shopping attracts high bid in online auction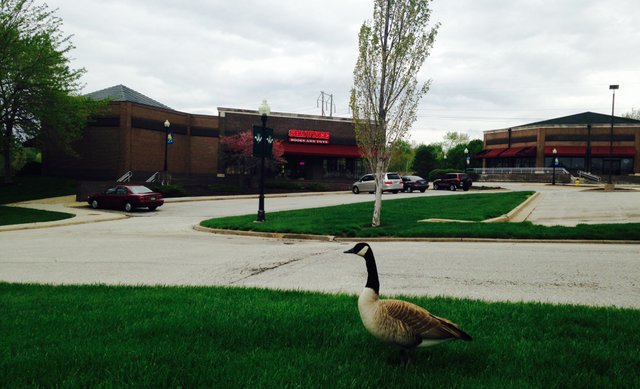 The nearly vacant Westbrooke Village Shopping Center attracted a high bid of $4.6 million during an online auction last week.
Ten-X, the auction company, has not released details regarding the potential new owner.
The shopping center, which sits on the northeast corner of 75th Street and Quivira Road, is only at 11 percent occupancy.
Current tenants include Planet Sub, Starbucks, Fantastic Sam's, and Mi Pueblito.
The nearby Walgreens and Brotherhood Bank & Trust are separately owned and they were not part of the auction.
The auction took place on Thursday afternoon. City staff and council members held a watch party, with the auction's website featured on every television screen in the city hall council chambers.
"I'm extremely pleased it has been sold and the price exceeded our expectations," said Councilman Jim Neighbor, who attended the watch party. "I think the price is an indication that whoever bought it has serious plans that will benefit all of Shawnee."
Before the auction, the city nearly bid on the property itself.
A few council members called for a special city council meeting on Thursday to vote on bidding on the shopping center.
In order for a special council meeting to be held, five council members would have to be present.
But only four showed up, so the city council did not hold the meeting or hold a vote.
Beforehand, the city had registered for the auction with a $25,000 deposit fee, however, just in case.
The reasoning behind wanting the city to purchase the property was simply due to concern that it wouldn't sell for a fair price, said Councilman Brandon Kenig.
A few council members believed if there was a lack of interest in the property, the city could purchase it and work with a local developer on a project.
It was an idea Kenig did not support, but it was one he respected.
"Westbrooke is in my ward, and while I didn't support the city bidding on and purchasing the property due to the cost to the city and impact to our economic development fund, I believe it was critical for us to have that debate and look at all options, as well as be available in the waning moments of the auction to address questions and proposals from interested bidders and developers," he told the Dispatch.
In the end, the council's concerns were put to rest.
The starting bid for the shopping center was $1.5 million and while bidding went slow for an hour or so, it was in the final moments of the auction, around 2 p.m., when bidders frantically built up the price until it reached a high bid of $4.6 million.
"This can represent a new turning point for that property," Kenig said. "It's in a great location and it has a lot of potential. We're all eager to find out who wants to redevelop the property and what they plan to do with it, and we're excited to work with them. Hopefully the new owners have long term aspirations to be part of the city."
-Mike Frizzell, of Operation 100 News, contributed to this report