Teacher Feature: Courtney Yeoman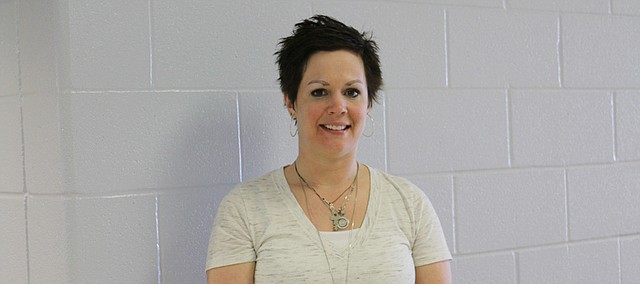 Courtney Yeoman, 6th grade teacher, Ray Marsh Elementary
Age: 38
Educational degrees: Bachelor of Science in Elementary Education from Emporia State University and a Master of Science in Educational Leadership from Kansas State University
Teaching for: 14 years
Schools taught at: Randolph Elementary and Jardine Middle School (both in Topeka); instructional facilitator in the Leavenworth School District; Oregon Trail Middle School, and now Ray Marsh Elementary
Why did you want to be a teacher?
My mom was a teacher, and from early on I remember thinking it would be fun to do what she did. I liked going with her and working in her classroom!
What are your proudest accomplishments as a teacher?
Facilitating and fostering student success is my proudest accomplishment as a teacher. As a professional, being a learner is also very important to me. Having been selected for the Leadership Academy in Topeka Public Schools, and completing my masters degree through the academy would probably be my proudest accomplishment.
What advice would you give a student considering teaching as a career?
I would advise they look into it! It is a very rewarding career!
Who has been your biggest inspiration?
Actually, having my own children has inspired me a great deal over the years. I constantly think about what education I want them to have and try and be the kind of teacher I would be happy with for my own kids!
What is a fun or unique project or lesson you have had in class recently?
Right now we are making floor plans of our dream houses in order to practice scale drawings. It has proven to be a very engaging project that the kids are really enjoying — a fun way for them to practice a skill without just doing a worksheet or problems from a textbook.
What is one way you use technology in the classroom?
The students use their iPads in many different ways. One really fun way we have used technology in my class is an app the students have on their iPads called Explain Everything. We have used that in two different ways this year. I have made videos for the kids to watch—explaining a concept. This allows for them to rewind or watch it again, if necessary. I have also had the kids make a video explaining a concept as a form of assessing student understanding.
What makes your school great?
The students and families at Ray Marsh are terrific! They are what makes me want to come to work each day!