Face to Face: 2016 St. Patrick's Parade Grand Marshal Renee Kelly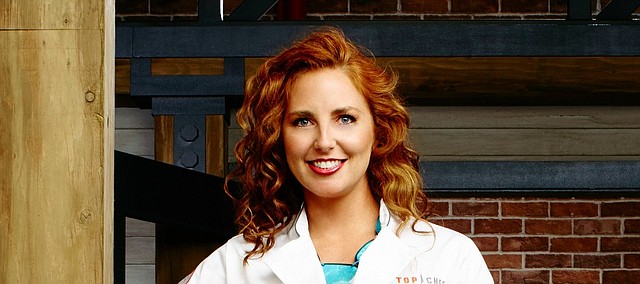 Name: Renee Kelly
Born: Shawnee
Family: Dog, Alphie, a 16-year-old rescue
Occupation: Owner of Renee Kelly's Harvest restaurant in the Caenen Caste, 12401 Johnson Drive
Dream job as a child: Kelly said she always wanted to be a doctor growing up.
"I wanted to cure cancer as a 10 year old," she said.
Kelly went on to study pre-med at Texas A&M University before realizing that cooking was her true passion. After 11 years of working in the catering business, she opened Renee Kelly's Harvest, a farm-to-table-focused restaurant with an emphasis on fresh local food. She appeared in the most recent season of Bravo TV's "Top Chef" and has also made a name for herself as a cookbook author and blogger.
Digging deeper: The Irish American Club of Johnson County recently announced that Kelly will be the 2016 Shawnee St. Patrick's Parade Grand Marshal.
In the announcement, the club said Kelly is a perfect fit for the honor because of her support of the Irish American Club and her Shawnee roots — not to mention her red hair and Irish heritage.
Kelly has supported the St. Patrick's Parade for years as her restaurant is located at the start of the parade route.
Each year, she welcomes family like her niece and nephew to the restaurant, and they sit out in front to watch the parade go by and give out hot chocolate.
When Kelly found out she would be this year's Grand Marshal, she was thrilled.
"It's super cool," she said. "I love to pay homage to my heritage."
To look the part even more, Kelly said she is looking for a old-timey vintage dress with an Irish flair.
"Hopefully it's bright green." Kelly said.
Kelly will also include her family in the experience as she will be riding in her mother Nancy's 1959 Cadillac convertible.
"Renee's exuberant spirit is an excellent way to kick off our parade," parade co-chair Denise Shannon said.
Parade viewers can see Kelly in the parade, which begins at 1 p.m. Sunday, March 13. The parade starts at Johnson Drive and Monrovia Street and travels east on Johnson Drive to Nieman Road.