Jaguars named to MaxPreps Tour of Champions
Mill Valley staked its claim as one of the top football teams in Kansas this past season, winning the Class 5A state championship with a 12-1 overall record.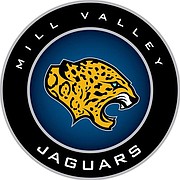 But where do the Jaguars rank among the best teams in the country?
According to MaxPreps, a national high school sports media outlet, Mill Valley is one of the best squads in the nation and will be recognized as such early next month.
The Jaguars come in at No. 74 overall and No. 5 among medium-sized schools (between 1,000 and 2,000 students) by the MaxPreps Computer Rankings.
It was announced Monday that Mill Valley will be included in the 11th Annual MaxPreps Tour of Champions, presented by the Army National Guard, which honors 50 of the best high school teams across the country.
The celebration of this honor will be held at halftime of the boys basketball game against Lansing on Wednesday, Feb. 3, at Mill Valley High School.
To qualify for the Tour of Champions, teams must be ranked in the top 100 nationwide and must have won a state championship.
Mill Valley, led by coach Joel Applebee, made school history this fall by winning the school's first football title.
The Jaguars went 11-0 against Kansas teams, which included a resounding 35-14 win over Bishop Carroll in the state championship game.
---
Jon Poorman is the Mill Valley and St. James sports reporter at The Dispatch. Follow him on Twitter at @JonPoorman for all of the latest community sports news.
More like this story