St. James girls fall to No. 1 Bishop Miege
The St. James Academy girls lost to No. 1 Bishop Miege on the road Tuesday evening, falling to the Lady Stags 68-28.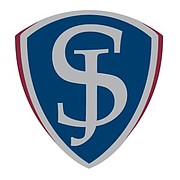 Kayla Staley led the way for the Lady Thunder, scoring a team-high 11 points. Tristen McFeders and Johnni Gonzalez scored 11 and 10 points, respectively, for Miege. Hope Bentley, Shelbe Piggie and Courtney Harms each added nine.
The Lady Stags jumped out to a 23-7 lead by the end of the first quarter and continued to pile on in the second as they built a 37-10 halftime advantage.
St. James will be back in action at 7 p.m. on Thursday as it travels to take on St. Teresa's Academy.
---
Jon Poorman is the Mill Valley and St. James sports reporter at The Dispatch. Follow him on Twitter at @JonPoorman for all of the latest community sports news.