Police arrest two men accused of shooting at an undercover officer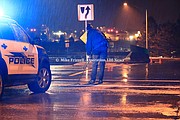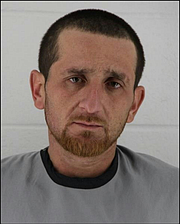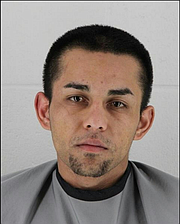 Shawnee Police arrested two men who allegedly fired shots at an undercover Lenexa officer late Wednesday.
The suspects, 29-year-old Ruben Rodriguez and 21-year-old Samir Arredondoaragon of Kansas City, Kan., have both appeared in Johnson County Court on charges of aggravated assault on a law enforcement officer. Bond was set for both suspects at $500,000.
In a news release, Major Dan Tennis of the Shawnee Police Department says Lenexa officers were conducting surveillance in Lenexa using an unmarked vehicle just before 10pm on Wednesday.
"While conducting surveillance, the alleged suspect vehicle left the location being watched and was followed by the [Lenexa] police," Tennis said in the release.
The suspect vehicle led the undercover Lenexa officer into Shawnee.
As the officer was trying to get a marked police vehicle to intercept the suspect vehicle Tennis says, "the two people in the suspect vehicle began shooting at the officer."
"They shot multiple rounds at the officer as they were driving," Tennis said.
"Several police officers responded to assist and the suspect vehicle was disabled with a tire deflation device in the city of Shawnee," Captain Diana Mendoza of the Lenexa Police Department said in a news release.
The suspects abandoned their vehicle in the back driveway of a home on the southwest corner of 73rd Street and Charles Street.
Operation 100 News spoke to Shawnee Police Captain Mark Hein at the scene of the suspect's vehicle. Captain Hein said the suspects were both taken into custody south of their vehicle after officers from Shawnee and Lenexa set up a "strong perimeter."
No one was injured during the incident.
Crime Scene Technicians from the Johnson County Sheriff's Office Crime Lab processed at least three scenes in Shawnee. Traffic cones marked evidence on the ramp from Maurer Road to eastbound Shawnee Mission Parkway, where Captain Hein says the first shots were fired.
Another traffic cone marked evidence on Lackman Road near 74th Street, just outside of the Maple Ridge of Wedgewood neighborhood.
Crime Scene Technicians also collected the suspect vehicle and Lenexa's undercover vehicle. Both vehicles were towed away from the scene for further processing at the Johnson County Crime Lab in Olathe.
Captain Mendoza says, "at around 2:00am the Lenexa Police Department served a search warrant at the original address. No other suspects were found."
Lenexa Police have not released any additional information regarding the nature of their investigation.
Additional scene photos can be found in the original Operation 100 News report.