The St. James Academy boys basketball team advanced to the semifinals of the Springfield Catholic Houlihan's Irish Invitational Tournament on Thursday night, defeating Lebanon 68-36.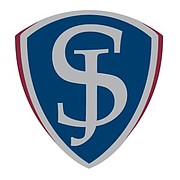 Zach Thornhill led the Thunder with 20 points. Teammates Will McKee and Keenan Fitzmorris finished with 14 and 12 points, respectively.
St. James will be back in action at 9 p.m. Friday as they take on Nixa for the right to play in the tournament championship.
---
Jon Poorman is the Mill Valley and St. James sports reporter at The Dispatch. Follow him on Twitter at @JonPoorman for all of the latest community sports news.