Mill Valley wrestlers take seventh place at Derby
The Mill Valley wrestling team made a successful road trip over the weekend, finishing seventh as a team in the Derby High School Invitational tournament.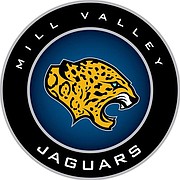 The Jaguars were led by a trio of second-place finishers: Dylan Gowin (113 pounds), Conner Ward (126 pounds) and Hayden Keopke (160 pounds).
Other place winners included Jarrett Bendure (third place, 132 pounds), Seth Burnett (fourth place, 182 pounds), Devon Handy (sixth place, 106 pounds) and Ryan Anderson (sixth place, 145 pounds).
The trip to Derby came on the heels of a dual win on the road against Blue Valley last Wednesday, which Mill Valley took 39-30.
Winners in the dual included Ward, Gowin, Handy, Bendure, Keopke, Burnett, Bryson Markovich and Joey Gray.
The team will be back in action this weekend as they travel to participate in the Newton Tournament of Champions.
More like this story