Shawnee working to make city budget more user-friendly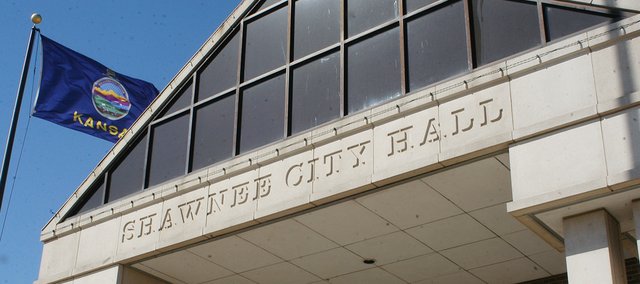 The city is working to make its budget more understandable for Shawnee residents and next year's financial presentations will look a bit different from years past.
Council Member Eric Jenkins, since taking his seat representing Ward II last year, has been leading a charge to make the budget process more clear, concise and understandable for the public and the City Council members.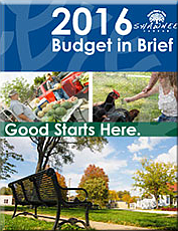 The city has already published a "Budget in Brief" document that is available online and at various city buildings and the 2016 budget presentation will likely be presented in a similar manner. City Finance Director Maureen Rogers said that the staff will now present the city's entire budget before breaking it down into specific funds and trends. The process has in the past gone the opposite way, from funds up to the total budget, and Jenkins said that method is confusing for many people.
"It's the concept of deciding where we're going before we decide how we're going to get there, which makes a lot more sense," Jenkins said. "I think when the public is here for those budget hearings, they're going to have a lot better understanding of where we're trying to go and how we're trying to get there."
Jenkins and other council members like Stephanie Meyer and Brandon Kenig thanked City Manager Carol Gonzales and Rogers for their work on reforming the way the budget would be presented.
Kenig, who was appointed to his seat the week budget hearings began last summer, said the changes would greatly help.
"I think this was very worthwhile and helpful and was a good refresher for me in particular to understand the complexities of the budget and how we can get from point A to point Z," Kenig said.
As part of the new budget presentation, the city will break down the city's overall budget into its many funds. Certain funds like the Special Highway Fund, the Special Narcotics Fund, the Special Parks & Recreation, the Special Alcohol Fund, the Cemetery Fund and the Convention & Visitors Bureau Fund are all mandated by state law and can't be condensed into fewer funds to simplify the budget.
Kenig said the new proposed way to present these funds, however, will help the council and public understand why they are there and how they work.
Kenig also recommended that the city look into an interactive option on the city website that the public would have unlimited access to — something, he said, where people could go and, in an easy to understand way, open up and breakdown funds interactively.
As part of the budget presentation review process, Jenkins also suggested that the city look at ways to reuse unspent project funds on other city projects. His idea was to use money from a road construction project that came in under budget for a storm water drainage repair that might not have been possible to fix in a given year's budget cycle. In 2014, there was $218,000 left over from projects around the city.
Rogers explained that state law is very strict about how funds can be used and that any leftover money from a project in one fund must be recycled in to that specific fund. For example, money left over from a street project using the city's new Street Improvement Plan sales tax must go back to another street improvement project because that's how the public was informed the city would spend its money. It can't then be used to repair a city building.
The new budget presentation process will also highlight the functions and results of city department and funds, rather than just the overall details of the fund. The city's budget review process begins every spring and lasts through early summer.