Shawnee,
BNSF

enter agreement to close train crossing and silence horns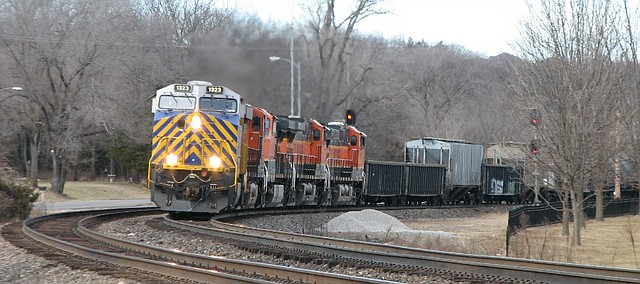 The city completed one of the final steps in silencing a train crossing that has caused headaches for several western Shawnee residents.
BNSF, the Kansas Department of Transportation and the city of Shawnee have agreed to close a 59th Street railway crossing just east of Woodland Road. The crossing provided access to a private property and was only used five times per week, according to the city. That property owner sold two plots of land around the crossing to the city for $250,000 last month — which allows the city to control the public crossing. The city also purchased a plot of land just north of the crossing for $200,000 to address another railroad crossing.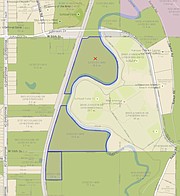 The city will still need to vacate the crossing at a future meeting but is inching closer to meeting the requests of some area residents who have called train-horn noise in the area unacceptable.
There are three railways running through Shawnee. The Emporia Subdivision line running through the center of the city sees about 89 trains per day. Four crossings along this line, two of which are private and two public, were among the top priorities of city staff. With increased neighborhood and council support, the city has moved forward with more detailed solutions for each crossing.
To permanently close the 59th Street crossing near Woodland, the city had to enter into an agreement with BNSF that requires the city to place permanent barricades, such as jersey concrete barriers, and reflector strips just outside of the BNSF right-of-way on each side of the railroad tracks. This solution drastically reduces the cost of closing the crossing by making it a "quiet crossing" that continues to allow traffic to cross the railway.
The original estimates to install double gates with median channelization at the location for the small road was $310,000 and did not include any associated road improvements. The city consulted with BNSF and determined closing the crossing was the safest and most cost-effective option.
To help offset some of the costs, BNSF and KDOT are using incentive program funds to contribute $22,000 to the project. Each has committed to a $15,000 and $7,500 incentive, respectively. That revenue will offset a portion of the property purchase and be deposited into the Economic Development Fund.
The city is hoping to complete several more steps — including a public hearing to vacate the crossing at an upcoming council meeting — to silence the train horns in the 59th Street area by this spring.