Teacher Feature: Amy Morris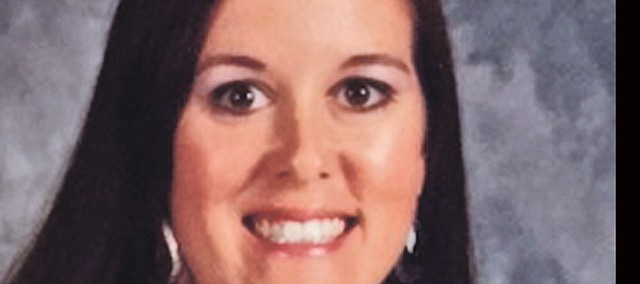 Age: 36
Educational degrees: Morris holds a Bachelor of Science in education from Baker University. She is currently a graduate student at Emporia State University.
Teaching for: 14 years
Schools taught at: Frances Willard Elementary School in Kansas City, Kan., and Clear Creek Elementary.
Why did you want to be a teacher?
I wanted to become a teacher because of my overall love for children.
What are your proudest accomplishments as a teacher?
My proudest accomplishments as a teacher are those moments when my students reach their goals; the moments when, during exploration of a topic, the light bulb comes on for students; the moments when I make connections with the students far beyond the classroom.
What advice would you give a student considering education as a career?
The advice I would give potential educators is to make sure you truly love children and have the patience and willingness to meet their ever-changing needs. The second piece of advice I would give is take every opportunity you can to learn. Engage yourself in practicums and opportunities through a variety of grade levels so that you may find the grade level(s) or departments you enjoy the most. The more practical experience you can get, the better!
Who has been your biggest inspiration?
My biggest inspiration for considering a career in teaching was a high school English teacher I had. She really made connections with her students and made learning fun. I remember looking forward to her class every day, something that drives me to be a better teacher for my students today.
My other inspirations are my students. They inspire me to learn more, teach more and work harder to find new ways to meet their needs.