Shawnee City Council to hear apartment proposal again Monday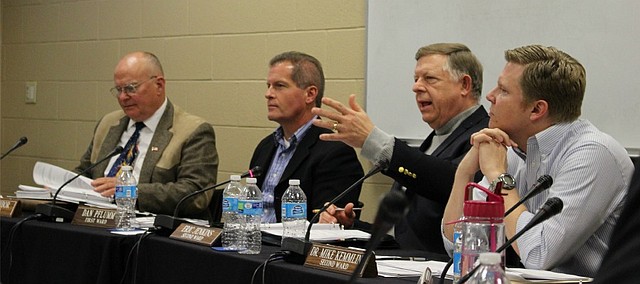 The Shawnee City Council will consider the Vantage at Shawnee apartment complex proposal for the second time at 7:30 p.m. Monday night at Shawnee City Hall.
Vantage at Shawnee apartments is a $35 million, 312-unit apartment complex being proposed near Pflumm Road and 62nd Street.
The council failed to reach the necessary number of votes at a meeting last month to overcome a protest petition by residents. It also failed to reach the six votes needed to kill the measure. Residents around the proposed apartment complex at Pflumm Road and 62nd Street gathered enough signatures to force a super-majority vote by the council last month, meaning seven members of the council had to vote in favor of the project to pass it.
The Planning Commission recently approved the proposal for the second time after taking some time to consider traffic concerns, meaning that the council will once again vote on the matter. The City Council will still need 7 votes to pass the measure, but will only need a simple majority to kill it.