Teacher Feature: Julie Bunch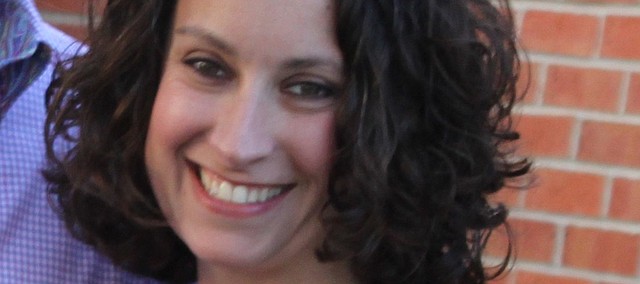 Julie Bunch, 3rd grade teacher at Mize Elementary in western Shawnee.
Age: 37
Educational degrees: bachelors from Baker University, masters from University of Kansas
Teaching for: 14 years, all in third grade
Schools taught at: Sacred Heart of Jesus Catholic School in western Shawnee, as well as USD 232's Prairie Ridge Elementary and Mize Elementary.
Why did you want to be a teacher?
I grew up having wonderful teachers that helped make a difference in my personal education. I wanted to make a difference and excite kids just as these teachers excited me with my learning.
What are your proudest accomplishments as a teacher?
I love it when the light bulb comes on and students make connections to what they've been learning to what they already know. Those ah ha moments are fun to watch unfold.
Who has been your biggest inspiration?
My 4th grade teacher, Mrs. Kathy Laden, was my biggest inspiration. She taught me that reading can be fun. She believed in me as a student and genuinely cared for each of her students. My current team whom I work with inspire me too! They stretch my thinking and share wonderful ideas to use in my classroom. We're all pushing each other to constantly change and grow as educators. Teaching is sharing!
What is a fun or unique project or lesson you have had in class recently?
A unique project I enjoy having my students create is a dodecahedron as a final book project/report after reading Third Grade Angels. A dodecahedron is a 12 sided shape in which each side is a pentagon. It's fun to see these hanging up in our classroom when they're finished with details about the book.
What is one way you use technology in the classroom?
I love using iPads in my classroom. Having the ability to research and produce a product that is student created excites their learning and creativity that much more! Using the Pic Collage app to share pictures students take of different geometric lines, or the EPIC! Books app to read a wide variety of books are just a couple of different ways I use technology in my classroom.
What makes your school great/what is a school tradition you enjoy?
Mize Elementary is a wonderful school! We know when to be serious and we know when to have fun. One of the traditions that my 3rd grade team has come to enjoy is our annual kickball tournament. We divide the 3 classrooms into 4 teams and play, cheer on, and chant for everyone playing the game.
More like this story