Face to Face: Brandon Kenig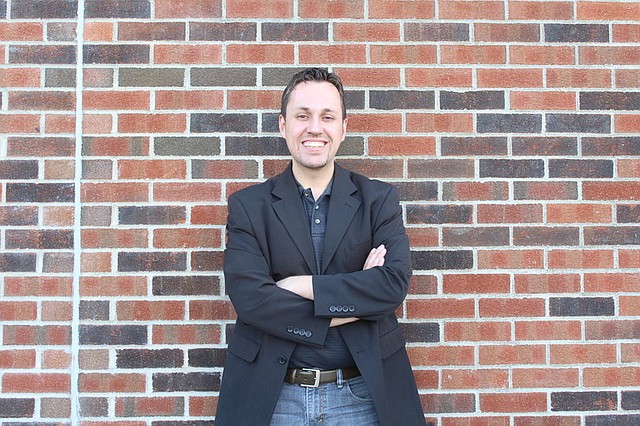 Name: Brandon Kenig
Born: Kansas City, Mo.
Family: Mom, four sisters, two nieces, five nephews
Political experience: Shawnee City Councilman for Ward Four
Occupation: Owner and founder of Brandaway Digital LLC, a digital marketing firm, and in August, he will be the marketing director for Curtin Property Company
Dream job as a child: "I wanted to be an architect because I was always fascinated with houses and loved watching them be built."
Digging deeper: Not everyone can credit both Al Gore and George W. Bush for changing their life.
But Kenig can.
His passion for politics developed in middle school when the 2000 presidential election was in full swing.
"I remember racing home from school to watch the results come in," he said, with a laugh. "It was the first presidential election I took an interest in and I followed it avidly. The fact it didn't wrap up nicely was very eye-opening to me."
When tragedy struck a year later, with the 9/11 terrorist attacks, his determination to make politics a part of his life deepened.
Now, the 30-year-old is the youngest member of the Shawnee City Council.
Appointed one year ago, Kenig takes his position very seriously, spending hours each week reading up on every issue the council faces at its meetings.
"In local government, because there isn't that bureaucracy, you have a huge opportunity to really impact people," Kenig said. "It's not glamorous because it's hard work that often goes unnoticed. It's about maintaining roads and infrastructure—those key things people depend on in their day-to-day lives."
One of his biggest accomplishments so far is introducing an incentive program to help startup businesses with lease or property tax payments for moving to Shawnee.
The council approved the unique program in January.
"To make a difference for local entrepreneurs was very exciting," Kenig said.
Kenig is fortunate enough to be living out another passion of his as well: marketing.
The Creighton University graduate established his own marketing company last year and next month, he will be the marketing director for Curtin Property Company, the development team behind the highly anticipated mixed use Brookridge project in Overland Park.
Through both aspects of his life, Kenig has the opportunity to make visions a reality.
And for that, he said he feels like a pretty lucky guy.