Shawnee residents given opportunity to discuss mill levy increase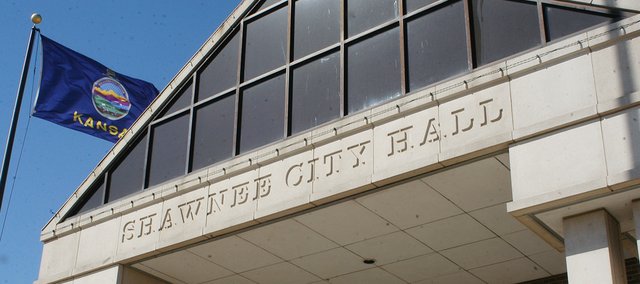 Soon, Shawnee residents will have the opportunity to weigh in on a possible mill levy increase for the city.
At its city council meeting on Monday evening, the governing body approved amending the upcoming 2017 city budget to include a possible 2.44 mill levy increase.
A public hearing about the issue will take place at the next council meeting, held at 7:30 p.m July 25 at Shawnee City Hall.
If approved later this summer, the increase will bring Shawnee's mill levy to 26.97.
The city's current property tax rate is 24.5 mills, which is among the five lowest rates in Johnson County. The city has not increased its property tax rate since 2006.
The increase would help build and staff a new fire station for western Shawnee, add a new engineering inspector tech, a stormwater staff member and another police officer.
Not all councilmembers are on board with a possible mill levy increase, however.
Councilmen Eric Jenkins and Mike Kemmling voted against including it in the budget process.
Jenkins told the council he was very unhappy city staff included the new fire station as part of a mill levy increase, rather than just including it in the city's basic budget.
"Public safety items are absolute priorities, not unmet needs," he said. "I think we're really backwards in the way this budget is being presented."
He added that he believes lesser important items in the city's budget should be swapped out to pay for the fire station.
Mayor Michelle Distler, however, felt otherwise.
She admitted she's normally not in favor of tax increases, but after carefully reviewing every item in the budget, she didn't see any nonessential items that could be swapped out to pay for the fire station.
"We do need public safety because they save lives and they are very important, but so is our stormwater and roads and infrastructure," Distler said. "People want these things taken care of and I hear about it from people daily. Fortunately, most residents in this city won't ever have to call our fire station or police station, but the things public works do touch residents' lives every day."
In the end, the governing body agreed on one thing: They're interested to know how residents feel about the matter.
"This is a difficult conversation and it should be," said Councilman Brandon Kenig. "I would like to hear more public feedback because I have heard very little so far. There's value in hearing what is important to the public."