Shawnee businesses recognized for impact in the community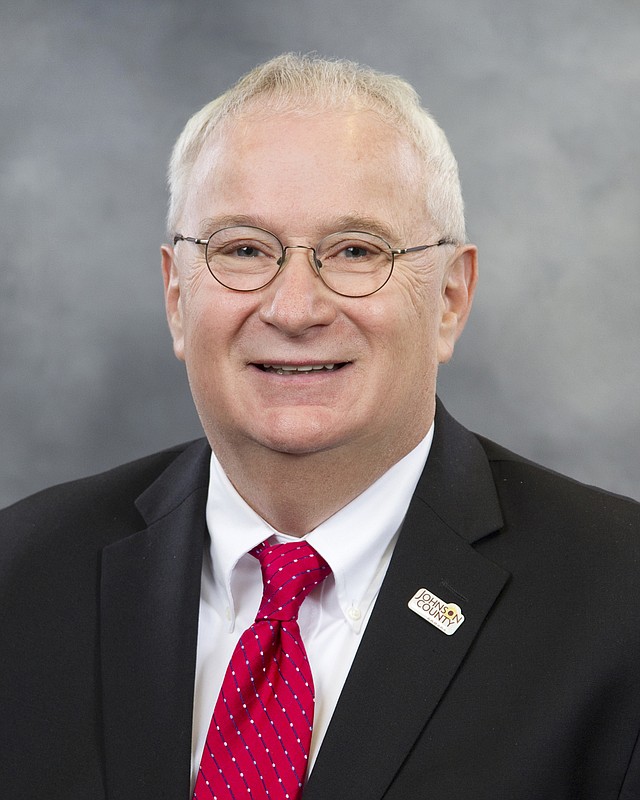 Considered by many to be a face of Shawnee, former mayor Jim Allen was recently presented with the prestigious Shawnee Chamber of Commerce Hall of Fame award at the annual Business Appreciation Luncheon last week.
The event, held by the Shawnee Economic Development Council, recognizes and honors businesses that have made a significant impact to the community.
SEDC Executive Committee Chair Jeff Hagen, along with Mayor Michelle Distler, presented nine businesses with Business Development awards and two businesses with Downtown Partnership awards.
When presenting Allen with the Hall of Fame award, Shawnee Chamber of Commerce President Linda Leeper called the State Farm agent, who is also a current Johnson County Commissioner, a true "son of Shawnee."
"Growing up just blocks from the locations where he has done business for over 35 years, with old-fashioned hard work, determination and never forgetting where he came from, he established one of the most successful operations for his industry in the entire region," she told the audience. "The Hall of Fame award is about recognizing those who have played a big role in shaping the face of our community and for having made a tremendous contribution over time to the chamber of the city."
Allen, who was not expecting the award, was honored and surprised.
"I'm fortunate to have a lot of good people to be involved in my business, and I'm proud to call Shawnee 'home,'" he said. "A lot of hard work from a lot of people is what has made Shawnee a special place over the years. Government can't solve everything — it takes people to step forward and get involved."
This year's Business Development Awardees included:
Beauty Brands: The Shawnee store has more than 20 employees and occupies over 9,000 square feet in the Shawnee Station Shopping Center in a portion of space previously occupied by Old Navy.
Knubs Pub: Located at Woodsonia West Center near K-7 and Johnson Drive, this unique local pub offers a variety of made-from-scratch menu items and features 24 beers on tap.
Holiday Inn Express & Suites: The new 112-room Holiday Inn Express & Suites is west of Interstate 435 on Midland Drive. Dozens of new jobs have been created, adding to the tax base with a $10 million capital investment, and enhancing the transient guest tax fund by way of additional hotel room capacity.
McAlister's Deli: A fast-casual restaurant concept, the approximately 4,000-square-foot restaurant is located on Shawnee Mission Parkway between Nieman and Quivira. The Shawnee location is the first in Johnson County.
Nuts and Bolts True Value Hardware: This locally, family-owned store is a fast-growing brand in home improvement and neighborhood hardware stores. The 20,000-square-foot store on Shawnee Mission Parkway and Pflumm is the company's 11th location in just eight years since forming.
Planet Fitness: Planet Fitness is a new anchor retailer at the Millcreek Shopping Center. The 28,000-square-foot facility features exercise equipment, free weights and circuit training areas in addition to a spa area. This is the second location in Johnson County.
PeopleAdmin: This information technology company is a leader in cloud-based talent management software for education and government clients. Located at the Nieman Business Park near 75th Street and Interstate 35, the company has grown from 70 to 100 local employees since last fall and is currently seeking additional employees.
TallGrass Freight Company: TallGrass offers a wide range of trucking and transportation logistics services including intermodal, rail services and more. Located at 83rd and Kansas 7 Highway, the 20,000-square-foot facility has 10 employees and expects to hire additional employees in the future.
Village Cooperative of Shawnee: A 55 and over senior housing development on Johnson Drive, Village Cooperative of Shawnee is a more than $12 million investment. The 55-unit development is a cooperative structure where each resident is also an owner of the development.
The event also honored two Shawnee businesses for their investment in downtown Shawnee. Overland Park Regional Medical Center ER of Shawnee was honored with the Downtown Impact Award. The ER of Shawnee opened in fall 2014 as the city's first 24-hour emergency medical facility. It is staffed with a full-time physician, RNs and more than 30 medical professionals.
McAlister's Deli was honored with the Downtown Revitalization Award.
Located on Shawnee Mission Parkway, the restaurant features a contemporary look with landscaping and signage that has enhanced the aesthetic of the commercial corridor from the previous building in that location which was constructed more than 60 years ago.