Teacher Feature: Jeri Powers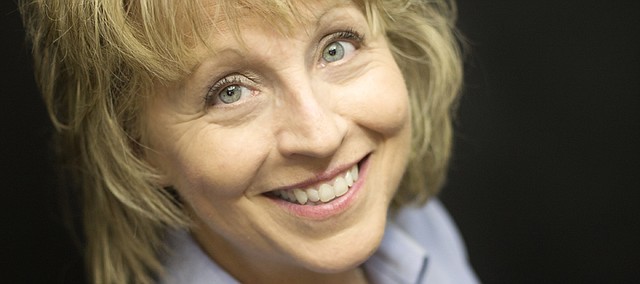 Jeri Powers, reading specialist at Prairie Ridge Elementary, is the subject of this week's Teacher Feature.
Age: 56
Educational degrees: University of Kansas Bachelor's of Science in Education; Reading Specialist certification, Emporia State University; University of Kansas Master's in Teaching and Leadership; ELL (English Language Learner) endorsement
Teaching for: 20 years – 3rd grade classroom teacher and reading specialist
Schools taught at: Woodsonia Elementary, Clear Creek Elementary, Riverview Elementary and now at Prairie Ridge Elementary
Why did you want to be a teacher?
My sisters will tell you it's because I'm bossy! Honestly, it's always been a part of me as I love working with children and helping them learn. I believe I was born for this.
What are your proudest accomplishments as a teacher?
My proudest accomplishments are when I work with a child to learn content in an innovative way. The students I work with struggle academically; however, they are incredibly bright and creative. When provided with opportunities that encourage them to read and write for real-life purposes, you see them grow academically, but also emotionally. Seeing their love for learning and self-efficacy blossom – there's nothing better than that!
What advice would you give a student considering teaching as a career?
You must be someone who loves to learn, who sees challenges as opportunities, and who loves to innovate and create with students.
Who has been your biggest inspiration?
The students I work with every day have inspired me more than any adults. The courage and determination they show, spending 8 hours every single day on tasks that are difficult…now that takes strength and determination most adults don't possess.
What is a fun or unique project you have had in class recently?
This year my 4th grade students wanted to design and implement a school-wide community service project "Kidz Stop Hunger!" They led the way, skyping with a local food bank, learning from a teacher in a high poverty school, creating promotional flyers and public service announcements. We then took a field trip where they were provided the opportunity to serve at the center, as well as donate over 300 pounds of food and $300.
What is one way you use technology in the classroom?
The students use school iPads to create public service announcements on a variety of subjects connected to social studies and science. They have shared "Sun Safety", "Stop Kidz Hunger!" and "Tornado Safety" public service announcements on our school's announcements throughout the year. Technology is about designing, creating, and using your voice to impact others!
What is a school tradition you enjoy?
Every May we send our 5th graders off to middle school in grand style! Parents, teachers, and K-4 students line our long hallway as the 5th graders walk through. Music plays, high fives are everywhere, and tears flow (mostly from the adults!) on the last day of school.