Scholarship Winner Ready to Celebrate 'Favorite Part of the Year'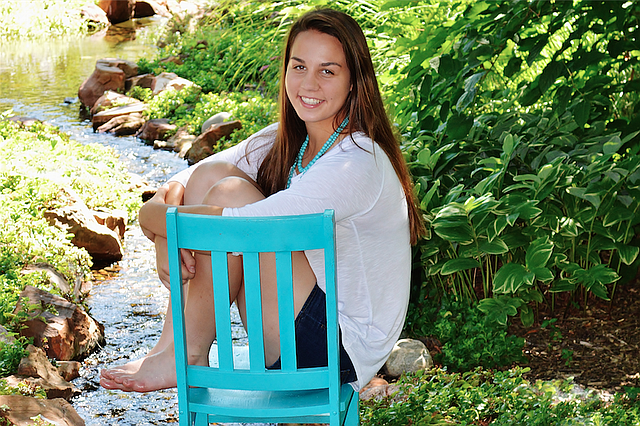 A heartfelt essay about the importance of tradition and the loss of her grandmother earned Caroline Geither the honor of being named the 2016 Junior Pioneer.
The Old Shawnee Days Society announced that Geither, a senior from St. James Academy, was awarded the top prize of a $1,000 scholarship for her essay, "Family Traditions."
She will be recognized at the Old Shawnee Days Kickoff Breakfast on Thursday, June 2, where she will read her essay. She will also ride in the parade on Saturday, June 4, as the 2016 Junior Pioneer.
"I feel very honored and excited to have received this scholarship," Geither said. "I have been blessed with a great community who has constantly supported me in everything I do."
Proceeds from the pie and baking contest held Sunday, June 6, will benefit the Becky Nicks Junior Pioneer Scholarship Fund.
The annual scholarship is named in honor of Becky Nicks, a longtime Old Shawnee Days volunteer who died after battling cancer in 2010.
The essay competition is open to high school students who reside in Shawnee.
"A lot of kids in Shawnee grew up here, and Old Shawnee Days is part of their history," said Tonya Lecuru, the city's deputy parks and recreation director. "We wanted to give back to our youth."
Geither is one of those teens who grew up attending the festival.
"I have lived in Shawnee since I was little, and I have so many great memories from it," she said. "Every summer, my family and I would attend Old Shawnee Days and enjoy the rides and live music. It is my favorite part of the year because the city comes together as a community to celebrate."
Next year, Geither will attend Kansas State University to compete in rowing and to study biology.
More like this story