Automotive Advisors: Tips to help Dad save the day by saving the family car
For many of us, our fathers will be top of mind this month. With Father's Day just around the corner, dads, uncles and grandfathers will be celebrated for the role they play as our very own superheroes day in and day out.
But some dads may still need a little boost when it comes to the mechanical fixes we all think come as second nature to them. The truth is, cars these days are really complicated, and that's a good thing! Those technical upgrades make us safer and keep our cars running smoother and for longer. However, more complex mechanical components on vehicles also mean it can sometimes be more difficult to know the best way to operate, maintain and fix our vehicles when needed.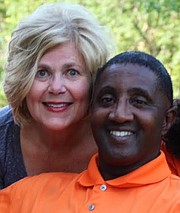 Here are a few tips and tricks designed to help Dad increase that family hero rating when it comes to cars:
Better safe, than sorry
No one ever wants to hear, "I told you so." Before any long trip, be sure your vehicle has a mini tool kit in it, equipped with jumper cables, a flashlight, extra maps, a compass and extra batteries. Batteries can die without warning, and they can mean the difference between happily entertained kids on that special summer vacation or a road trip filled with headaches.
Prepare a mental checklist
Before you start working on your car, make a mental checklist of the tools and equipment you will need. It's a good way to make sure you have every tool and part you'll need to finish the job.
Start your engines
When changing your vehicle's oil, start the engine and let it run for two to three minutes. This will warm the oil for more effective draining. Be careful not to touch the oil during this process, as it can get very hot and you can get seriously burned.
Don't play the memory game
Take photos before you start. This helps you to see how things were lined up or where those tiny hoses were actually connected — not just where you think they were connected. Photos also create a great reference point to show a mechanic when getting a professional opinion.
30,000 mile checkups
Some manufacturers recommend a full vehicle tune-up every 30,000 miles or every two years, whichever comes first. However, other manufacturers recommend a tune-up at 100,000 miles or every five years. Your best bet is to check the owner's manual for when tune-ups are recommended for your vehicle. It's also a good idea to give your entire vehicle a "once-over" checkup before a long trip. That includes checking and replacing spark plugs and wires. The spark plug ignites the gas in the air that causes combustion. If it begins to fail, a slew of additional problems can arise, from reduced gas mileage to trouble starting your car and emissions test failures.
Superheroes also delegate. Dad, if automotive repair is not your forte, don't hesitate to contact a trusted automotive technician to keep your family car safe for your family. Many automotive repair facilities will complete a free road-trip check to ensure your family's vehicle is ready for the next road trip.
— Scott and Tammie Green own Christian Brothers Automotive in Shawnee, 22240 Midland Drive.