Person of interest in Shawnee homicide arrested in Virginia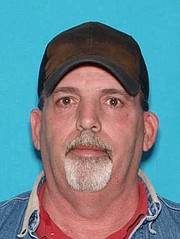 A man wanted for questioning in a Shawnee homicide was located and arrested on the east coast earlier this month.
Gregory P. Wright II, 53, was named by police as a person of interest in the homicide of Monica Rae Lee. Lee was found dead in her Arbor Square apartment in the 7500 block of Flint Street on May 9.
The discovery of Lee's body came after her family asked police to check on her since they had not heard from her. Officers found Lee dead inside the apartment. An autopsy confirmed Lee's death was a homicide, police said, but they have not publicized how she died.
Kansas City Metro Squad investigators assembled and on May 11 named Wright as a person of interest in the case. Investigators were also seeking Lee's Honda Civic, which had not been seen since her death.
Virginia Beach, Virginia Sheriff's Office records show Wright was arrested June 8. He is being held without bond as a fugitive-felon and is awaiting extradition back to Johnson County, Kansas.
Police believe Wright may have been living with Lee in her Shawnee apartment just before her death.
No other information has been released.
---
Operation 100 News provides overnight news coverage for the Shawnee Dispatch. Follow on Twitter for real-time updates.
More like this story