Shawnee hires new assistant city manager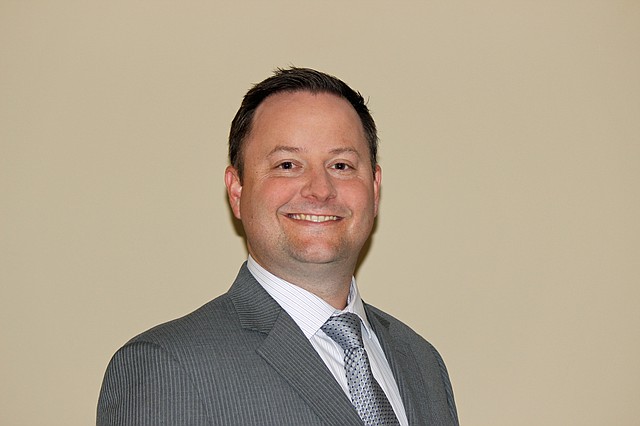 When it came to picking a new assistant city manager, Shawnee chose one of its own to fill the job.
Shawnee resident Nolan Sunderman starts the position Monday.
Sunderman has 11 years of local government experience under his belt.
Until recently, he was the assistant to the city administrator for Prairie Village. Before that, he was the economic development director for the city of Lansing.
He started his municipal career in his hometown of Republic, Mo., however, as a teenager.
At 15, he took part-time jobs with the small town's parks and recreation department. By college, he was assisting city officials with opening a new aquatics center and putting together information about his county's sales tax initiative.
Sunderman holds a bachelor's degree in political science and a master's degree in public administration from Missouri State University.
"I've always enjoyed being involved in the community, and I think it's fun to see projects through and really make a difference for people," Sunderman told the Dispatch. "Every day in city government is different. When you pick up the phone, you never know what's going to happen."
As the assistant city manager, his duties will include working on special projects for different departments, focusing on the city's environmental and sustainability issues, and tackling legislative issues for the city.
Sunderman is excited for the challenge because he's already passionate about Shawnee as a resident. He lives in the western part of town with his wife, Natalie, and their 3-year-old son, Connor.
"Shawnee has an interesting dynamic, with redevelopment occurring in the eastern part of the city and new construction happening on the west side," he said. "There's a lot going on in the city right now. My wife and I chose to settle here because Shawnee has a lot of big city amenities, but there's definitely a small town feel."
City Manager Carol Gonzales has no doubt Sunderman is the right person for the job.
"Nolan has great experience with a few different cities, which offers a different perspective for us," she said. "The fact he lives in town is icing on the cake."
Sunderman is taking over the job from Katie Killen, who left the position to attend law school in the fall.
Killen is the one who grew the position from assistant to the city manager to its current title, assistant city manager, three years ago.
"The city got busier and her job demands grew," Gonzales said. "She was taking on a much higher level of work and more responsibilities. The complexity of the projects were far greater. When the position opened up, it just made sense to hire someone at an equal level of experience, rather than going back to the beginning."
The assistant city manager position is a professional one, not a supervisory one, she added.
"Katie made huge contributions to Shawnee — we're sad to see her go," Gonzales said. "I think we found a good match in Nolan. We're thrilled to have him join us."
More like this story