Two arrested in Shawnee following armed disturbance investigation out of Kansas City, Kan.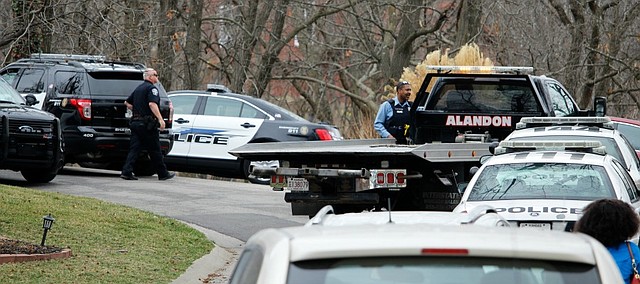 Shawnee police and other area law enforcement agencies descended on the Black Swan Lake neighborhood in northeastern Shawnee Tuesday afternoon in reference to an armed disturbance investigation.
Maj. Dan Tennis with the Shawnee Police Department said authorities arrested two people following a brief foot pursuit at about noon Tuesday.
Tennis said the Kansas City, Kans., Police Department was attempting to locate a vehicle involved in an armed disturbance in Kansas City. The vehicle was found near 4700 Black Swan Drive. When police located the vehicle, two occupants fled on foot from the car, Tennis said. Officers apprehended both people, and they are both in Kansas City police custody.
Kansas State troopers responded to the scene, and Shawnee K-9 units were used in the search.
Mike Frizzell of Operation 100 News contributed to this report.