Automotive Advisers: Spring car maintenance tips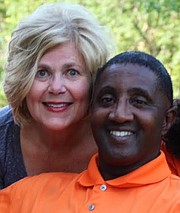 Editor's note: This is the first installment of a monthly column written by Scott and Tammie Green, owners of Christian Brothers Automotive in Shawnee. The column will be published in The Shawnee Dispatch on the second Sunday of every month.
Now that it's getting warmer outside, the open road is calling! From vacations and baseball games to picnics or hauling the boat to the lake, the kick off to summer is just a few short weeks away.
But, your car is still in winter mode. So, here are a few key things you should pay attention to make sure it's ready for the increasing temperatures and extra miles:
• Winter is hard on fluids in your car, so now is the perfect time for scheduled maintenance such as oil changes, a fluid system flush and water pumps. Keeping fluid levels up to date is important for extending the life of your vehicle and for saving money on maintenance long-term.
• Windshield wipers have served you well all winter long and have taken the abuse of running over ice on your windshield. Now is a great time to change them out so you have fresh wiper blades during spring storms. Clean off your blades with a damp paper towel. If they still make streaks on the windshield, it's time to change them.
• Check all hoses and belts before the torturous heat of summer arrives. A relaxing summer drive
can be quickly ruined from something like a blown out coolant hose. This is also a good time to flush your coolant system so it's ready for the summer heat.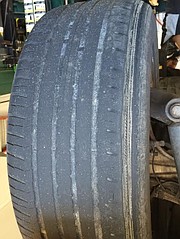 • Pot holes and roundabouts curbs are no friends of tires and suspension. Now is a good time to look for uneven tire ware and tread depth. Make sure your tires are properly inflated and the alignment is correct. Many automotive shops do a free alignment check to give you an assessment of your tires, suspension and alignment.

• Your brakes take a lot of abuse from winter conditions. Many automotive shops do free brake inspections so make sure to check both the pads and rotors this spring.