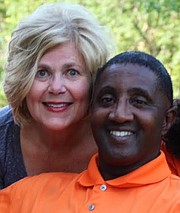 Mother knows best! Mother's Day is a special day to celebrate the most important women in your life. For many of us, Mom played the role of Superwoman, keeping us on the right road — often by keeping us on the road. From driving to school to car pooling to soccer games, grocery shopping or appointment hopping, many dedicated moms play a secondary role as a chauffeur. Therefore, she needs a vehicle she can count on. Here are a few tips designed to help busy moms stay organized and safe behind the wheel (without breaking the family budget):

Surround yourself with trustworthy friends (including a mechanic)
Ask friends, family members and neighbors where they take their vehicles for service. Do your research on the automotive repair facility that you are considering using. Online reviews (Google, Yelp) give insight to what customers say about their experience with that business. You want to make sure your vehicle is in the hands of an experienced, educated technician and a reputable repair facility. Visit the facility to get a feel for the facility yourself. A first impression is everything. By establishing a relationship early on, it will help make those "crisis" repairs seem effortless because you will have a relationship built with a repair facility. The front counter staff should have your goals in mind for your vehicle and budget.
Keep it clean
By keeping your vehicle free of salt buildup in the winter and brake dust on your wheels, you're actually helping to maintain the value of your vehicle. When a vehicle becomes rusted from salt or wheels are discolored due to brake dust that bakes on to the wheel, the value of your vehicle suffers. To clean your wheel at home, use a damp sponge and cold water. Another alternative would be to take your vehicle to the car wash regularly.
Keep a level head
Check your oil level regularly. If it is too high or too low, it can cause engine problems. Before checking your oil, park on a level ground and wait until the engine has cooled down. Always check the oil at the same time, under the same conditions. A good rule of thumb is to check it before you leave for the day. However, if you are checking coolant level, be careful not to take the radiator cap off while the vehicle is hot. Steam from inside the radiator can cause serious burns. If you don't want to check these items yourself, then have your trusted mechanic check over your vehicle when you have it serviced. This check over is often called a "courtesy inspection." Many automotive facilities do a courtesy inspection free of charge.
Keep it light
If your check engine light comes on, don't panic — but don't wait to get it checked out either. The light can mean a lot of things, from major engine problems to simply not securing your gas cap tightly enough. The maintenance required light could also be an indicator that you are getting close to a routine maintenance check. Many automotive repair facilities read a check engine code for free. A full diagnostics will cost money, but it is designed to save you time and money by providing you with the exact part failure and eliminate the guesswork. If an automotive facility indicates that there is no charge for diagnostic service, then expect that the diagnostic fee is rolled into the cost of the repair.

— Scott and Tammie Green own Christian Brothers Automotive in Shawnee, 22240 Midland Drive.