Overland Park Police requesting assistance locating a runaway
UPDATE: The Overland Park Police confirmed that Jaelynn Vanmetre has returned home safely and is in good condition.
The Overland Park Police Department received a report of a 9-year old girl who left home without her parent's consent. She was last seen about 11:00 am this morning at her residence in the 7500 block of Foster.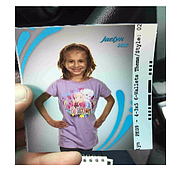 The runaway juvenile is Jaelynn Vanmetre and she is 4'06" tall and weighs about 54 pounds. She has brown hair and blue eyes. Jaelynn was last seen wearing a pink short sleeve shirt with graphics on the front and blue jeans.
The Overland Park Police Department is continuing to search the area for Jaelynn. If anyone should see Jaelynn please call your local law enforcement agency or the Overland Park Police Department at 913-895-6300.
More like this story