'

Growing Pains' star discusses marriage, upcoming show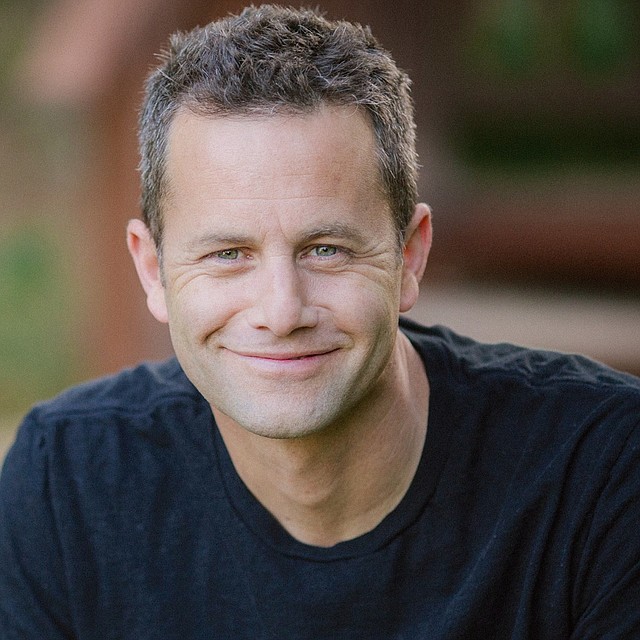 Thirty years ago, Kirk Cameron charmed television audiences as the loveable teenage heartthrob, Mike Seaver, in the hit series, "Growing Pains."
Since then, he has built a successful career out of Christian-themed movies, such as the popular "Left Behind" series and the 2008 drama "Fireproof," which focuses on a firefighter seeking to save his crumbling marriage.
This weekend, Cameron, a born-again Christian, is bringing his passion for the Bible to the stage in Johnson County.
His national marriage show, Love Worth Fighting For, starts at 6 p.m. Saturday at the College Church of the Nazarene in Olathe.
The event features comedic stories, life-experiences, music and prayer, and musical guest, Warren Barfield.
Of course, Cameron is the star.
He created the show seven years ago because 'Fireproof' impacted so many couples.
"We turned that momentum into a three-hour date night," Cameron told the Dispatch during a phone interview. "It's a night for couples to laugh together, sing together, and learn together."
For nearly a decade, the show has reached hundreds of thousands of people across the country.
It's not just a show for couples, however.
Cameron said single people, curious about marriage, and separated spouses, hoping to repair their marriage, benefit from the show as well.
"Marriage is important," he said. "Our country is in desperate need of healthy families. I want to do all I can to strengthen the foundation of marriage."
Cameron knows a thing or two about strong marriages.
He tied the knot to fellow "Growing Pains" star Chelsea Noble in 1991 and the couple have six children.
"I married Mike Seaver's girlfriend and we've been married for 25 years, which is 250 years in Hollywood, right?" he said, with a laugh. "We're lucky because we've had good influences. Our parents have strong marriages and to see them stay together during difficult times is inspiring."
One of his favorite aspects of the show is meeting people.
Because most of his career is spent in front of a camera, he enjoys the opportunity to interact with his fans face to face.
"It's engaging and it's electric," he said. "I love talking with people."
For people who want a more personal experience, he recommends purchasing VIP tickets, which include an autograph session and Q&A.
"We talk about marriage and Hollywood and 'Growing Pains,' or wherever the discussion leads," he said.
When asked by the Dispatch if he was sick of talking about "Growing Pains," Cameron assured he is not.
"I even do an impression of Mike Seaver in the show," he said. "It's a lot of fun."
Tickets range from $20 to $50 each and are available as reserved seats or general admission for singles, couples and groups of 10 or more.
For more information about the Love Worth Fighting For tour, to order tickets, or for other locations, visit www.loveworthfightingfor.com.
More like this story