Face to Face: Gary Amble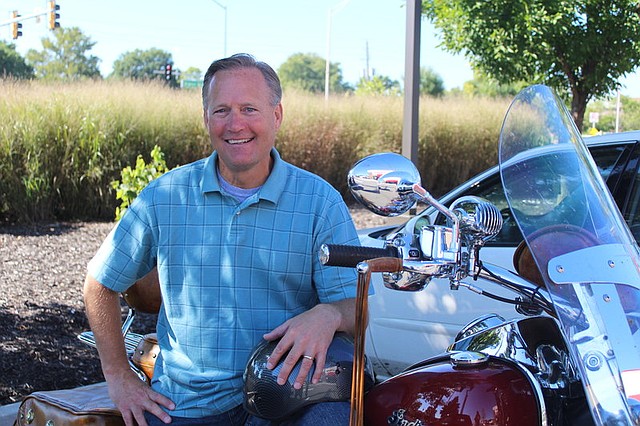 Name: Gary Amble
Born: Waterloo, Iowa
Occupation: Meteorologist for KCTV 5
Family: wife, Lori; daughter, Kirsten, 29; son, Tyler, 24; son-in-law, Tristan; grandchildren, Crosby, 3, and Beckett, 7 months
Dream job as a child: "I wanted to be a professional football player, but it didn't take me too long to realize that wasn't going to happen," Amble said, with a laugh.
Digging deeper: For 22 years, Amble's cheerful face has been welcomed into the homes of millions of Kansas City area residents. But did you know the well-known meteorologist calls Shawnee home?
Fresh from Des Moines, Amble and his wife settled down in Shawnee in 1994 because they wanted their children to be educated in the Shawnee Mission School District. Plus, they fell in love with the city's small-town vibe.
Amble says the move is one of the best decisions he's ever made.
"Not to say that other communities aren't great, but Shawnee is a very comfortable town," he said. "There are a lot of families who have been here forever and that says something."
The father-of-two often roars down Shawnee Mission Parkway on his Indian Chief Vintage motorcycle, unbeknownst to many viewers in the area.
"When I ride to work, I call it my 12 minutes of therapy," Amble said, with a grin. "There's a freedom in not having any doors. And even I've been caught in the rain before too."
And when Amble goes to work every week, it's not just to recite the temperature on television.
He spends half his time working with very advanced technological equipment to determine an accurate forecast for the Kansas City area.
"It's all mathematics when you describe the atmosphere, it gets pretty complicated," said Amble, who graduated with a degree in atmospheric science from the University of Kansas in 1987. "It involves a lot of physics too. There's an art to forecasting because you have to study data and use your experience and intuition to determine accuracy."
While it's exciting to get dressed up and talk in front of a camera, Amble said one of his favorite aspects of the job is running into viewers outside the television station.
Whether he's at the grocery store, or enjoying dinner with his wife, he often gets approached by viewers who want to say hi, or even want to ask about the weather.
He doesn't mind at all.
"I enjoy meeting people because those are the ones I'm talking to when I look in the camera," he said. "Some people immediately know you, others know your face but can't place you. It's fun."