Suspect from October officer involved shooting turns himself in to police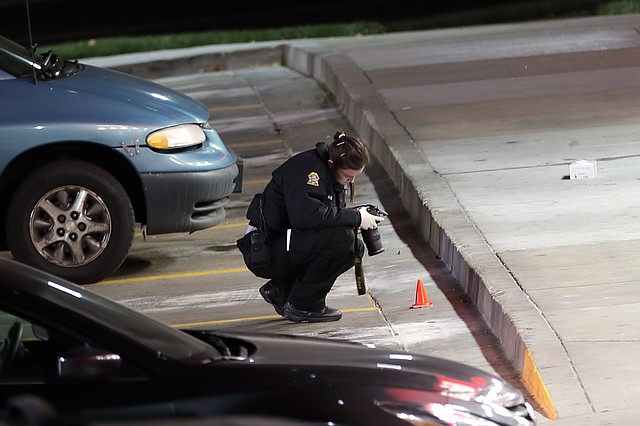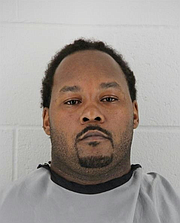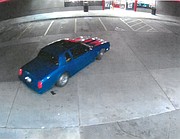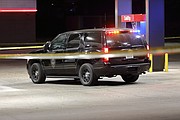 The Johnson County Sheriff's Office confirms Chris Allen Branham, 30, has turned himself in and is now being held on $100,000 bond.
Branham, a Shawnee resident, was allegedly the driver of a vehicle that took off from a Shawnee QuikTrip parking lot in the early morning hours of Thursday, October 20.
The Johnson County Multi-Jurisdictional Officer Involved Shooting Investigation Team was activated after a Lenexa officer fired his gun during a struggle with a suspect on October 20 in the parking lot of the QuikTrip at 10301 West 75th Street in Shawnee.
Sergeant Bryan Hill of the Olathe Police Department said a Shawnee officer conducted a license plate check of a blue 1986 Chevrolet Monte Carlo.
"The records check revealed that a subject associated to the vehicle had an outstanding felony warrant," Hill said.
Recorded radio traffic indicates the suspect's felony warrant was for first-degree assault out of Missouri.
A nearby Lenexa officer responded to assist the Shawnee officer in contacting the man with the warrant.
According to Sgt. Hill the officers approached the vehicle and a struggle ensued. During the struggle the suspect put his vehicle in reverse, causing the Lenexa officer to fall and discharge his handgun.
"The suspect then fled the scene in a vehicle and is still at large," Hill said. "It is unknown if the suspect was injured."
On October 24, investigators released that they were seeking Christopher Allen Branham and his blue 1986 Chevrolet Monte Carlo with Kansas license plate 947GXJ. Investigators said Branham sped away from the QuikTrip after the incident and was last seen eastbound on 75th Street towards Interstate 35. The license plate on the vehicle is registered to an address in Shawnee.
Sgt. Hill said the Lenexa officer has minor scrapes from the struggle with the suspect and fall. The Shawnee officer was not injured.
Investigators spoke with several people who were at the QuikTrip when the incident occurred. Sgt. Hill said he wasn't sure if any of them saw the incident.
The Lenexa officer was placed on paid administrative leave as the incident was investigated. According to Sgt. Hill, the officer has been with the Lenexa Police Department for more than three years.
Branham should be presumed innocent until proven guilty in court. His next court appearance is scheduled for November 17.
---
Operation 100 News provides overnight news coverage for the Shawnee Dispatch. Follow on Twitter for real-time updates.