Face to Face: Mick Shaffer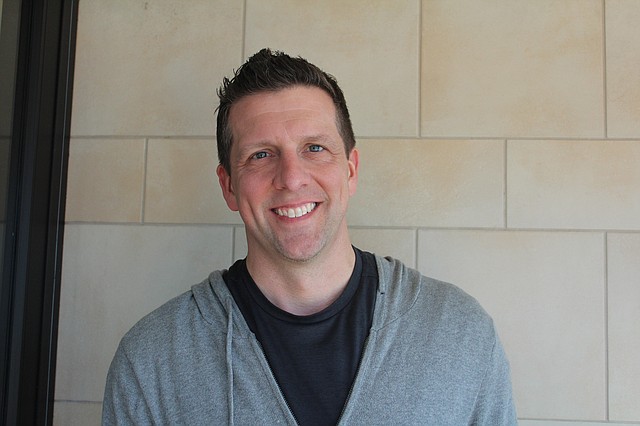 Name: Mick Shaffer
Born: Caldwell, Kan.
Family: Janaye, wife and children Aidan, 13; Abram, 10; and Avery, 5
Occupation: Sports anchor, reporter for Spectrum Sports
Dream job as a kid: "I wanted to play centerfield for the Yankees, or really just play any sport at a high level."
Digging deeper: As a sports journalist, Shaffer has covered everything from University of Kansas basketball to high school sports to the Chiefs to the Royals. The past few years have been invigorating for the Yankees-turned-Royals fan.
"I covered the Royals for so many crappy seasons and when they finally made it to the World Series, it was really cool," he said. "You could see the joy on the players' faces."
The best part about his job is covering events in a city that sports hard.
"Kansas City is a great sports town," Shaffer said. "Everyone is passionate, whether its the professional teams or the college teams. At Arrowhead, people tailgate all day like it's a college town."
Despite his prominent reporting career in Kansas City, Shaffer is actually a bit of a Twitter celebrity.
His 140-character humorous tidbits have earned him more than 23,000 followers so far. Many of them are high school and college-aged kids.
"I think people know me more for my tweets, which is weird since I've been doing television for 16 years," he said, with a laugh. "It's fun though because I just keep it light. I don't tweet news or get into Twitter fights."
A family man, Shaffer often writes about his wife and kids online.
When he's not busy talking into television screens or sending tweets from his phone, the father-of-three loves to golf with his buddies, attend his kids' sports practices and games and binge-watch Netflix shows with his wife.
You can follow Shaffer on Twitter at @mickshaffer.
More like this story