Sikh community celebrates Vaisakhi
Hundreds of worshippers walk streets of Shawnee for colorful religious celebration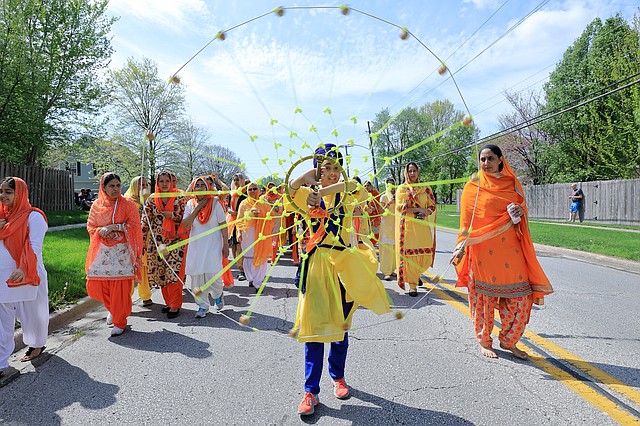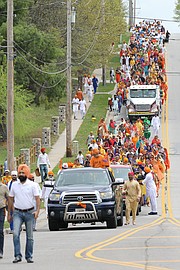 Families draped in brightly colored attire participated in the Sikh community's annual Vaisakhi parade on Saturday afternoon.
The parade is a familiar sight in Shawnee, as it has been a yearly event in the city for more than a decade.
Afterward, hundreds of parade participants and attendees enjoyed free Indian food and soft drinks, lively games and bouncy houses during a festival at Midwest Sikh Gurudwara, 6834 Pflumm Road.
People from all over the Kansas City area attended the events.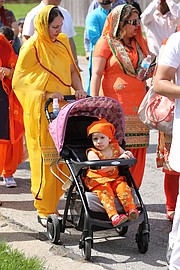 Worship services and live music were also featured at the temple from Friday through Sunday.
Vaisakhi has a special significance for Sikhs as it marks the foundation of khalsa, which was laid down in 1699.
The khalsa was a military order that fought oppression and tyranny.
The holiday is commonly referred to as the religion's "new year."
It also signals the start of the harvest season in India.
Religious festivals take place across the world around April 15 of every year.
This year, thousands of Sikhs, and those of other religions, helped celebrate the important milestone across the globe from Canada to the United Kingdom.
There are approximately 500,000 Sikhs in the U.S.
There are 24 million worldwide, making Sikhism the fifth largest religion.
Sikh Americans have been in the United States for more than 100 years.
More like this story