Shawnee Target completes renovation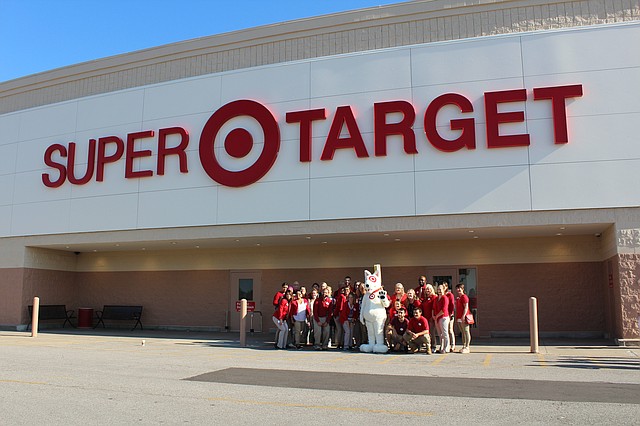 After six months of construction, the Shawnee Target's massive renovation is now finished.
The store, 15700 Shawnee Mission Parkway, celebrated its new look with a customer appreciation day on Saturday.
The event kicked off at 9 a.m. with a ribbon-cutting ceremony, featuring Shawnee Mayor Michelle Distler and the Target mascot Bulls Eye.
The celebration continued with food samples, face painting and one-minute Elf brand makeovers in the store's cosmetic department.
Chester the Cheetah also handed out free Cheetos to customers.
"Everything turned out great," said Kolby Rosengreen, the executive team leader of the remodel. "We have a new updated look to compete with the more mainstream grocers out there. This renovation was a long time coming."
The makeover marks the first renovation the store has seen since opening in March 1998.
Several departments were shifted throughout the store, interior decor is more modern and sleek and the walls were painted red.
The exterior facade was also updated.
A few of the major department changes included electronics moving to the back of the store and the closing of the Target Cafe, which made room for a larger and more inviting Starbucks near the east entrance.
The clothing sections remain in the middle of the store, but new fitting rooms were built.
Using mannequins and the latest fashion, Target employees offer outfit ideas in the clothing departments.
In the furniture section, employees also use design to offer tips and ideas.
"We're excited Target decided to reinvest in Shawnee," Distler said. "It looks great, like a brand new store."
Rosengreen is pleased with the positive response.
"We just wanted to make it a fun day to thank our customers for putting up with the construction," he said. "It's really cool to have the community and the mayor support us."