Shawnee teacher offers digital twist on storytime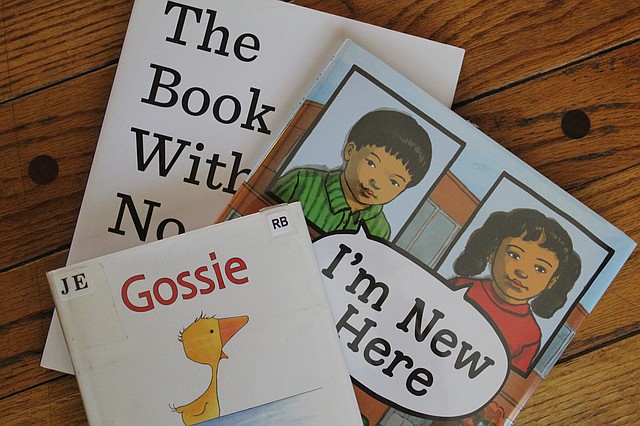 Just thinking about her former students makes Carol Valdez a little misty eyed.
The kindergarten teacher has a special place in her heart for every kid who walks through her classroom door at Shawanoe Elementary School.
The bond is so strong, Valdez decided she didn't want to give up being a part of their lives over the summer.
So, she created a virtual storytime for them.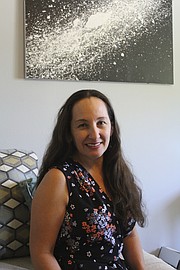 "You're part of their lives for eight months and then cut off, which can be very sad," she told the Dispatch. "This seemed like a great opportunity to stay connected with my students over the summer."
For the past three months, Valdez has uploaded videos of herself reading children's books to her YouTube page.
Most of the time she's reading from her Olathe home, but sometimes she'll upload a video from the Kansas City Public Library or Shawanoe.
Many of the books are by authors she knows her former students adore.
So far, she has more than two dozen videos posted.
The YouTube page has become so popular, she's invited guest readers to participate, including former Shawanoe students and teachers.
Shawanoe principal Dominic Flora even joined the fun.
Some of her teachers have read while on vacation, in places like Arizona or Canada.
Her daughter even read a book from the cosmosphere in Hutchinson.
Although Valdez has become used to being on camera, she said it is still a little strange to see and hear herself.
"It's easy to get self-conscious, but it's become so much fun, I overcame my fears," she said, with a laugh.
Since Shawanoe serves more than dozen different nationalities, Valdez, who was born in El Salvador, tries to incorporate various cultures into her online storytime, such as reading a book in Spanish or introducing a book about Ramadan, an Islamic holiday.
Her storytime encompasses the positive atmosphere Valdez said defines the Shawnee elementary school.
"A lot of people look at our school and only see 'Title 1,' but we have an amazing and supportive staff," she said. "We love our kids and we welcome them with a smile and do whatever we can to help them be successful."
That upbeat attitude was the driving force behind Valdez's decision to be an educator.
More than a decade ago, Valdez was a stay-at-home mom in Los Angeles.
After volunteering at her kids' school, she fell in love with the teaching profession.
"I saw the positive effect good teachers had on my kids and I wanted to do the same," she said.
Eleven years ago, after moving to the Midwest, her dream became a reality.
Five years ago, she was thrilled to end up at Shawanoe.
She chose to teach kindergarten because it was a chance to help establish a positive foundation for children.
"Who they meet now will impact them for the rest of their lives," she said. "They're so pure and at this age, they don't judge."
She's proud to call Shawanoe her workplace.
"At Shawanoe we have high expectations for our kids," she said. "It's important to find that balance of letting the kids know we care for them and teaching them academics and work ethic. It's important to help students find their strengths and passions at a young age."
As the new school year is coming around the corner, Valdez is starting to think about the future of her popular YouTube channel.
She'd love to keep it going during the school year or possibly combining efforts with the school's YouTube page.
And of course, she's looking forward to meeting her new students, which is the most special part of the first day of school, she said, with a smile.
To watch her virtual storytime, click here.