Voters pick new faces in primary election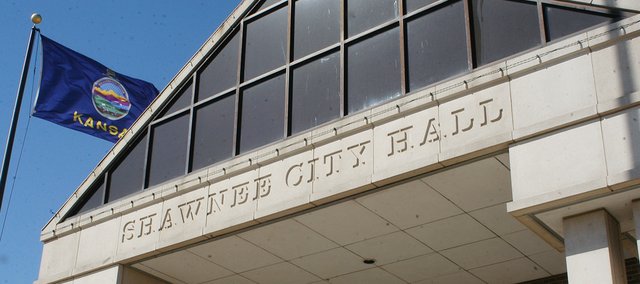 Results from yesterday's primary election show the majority of Shawnee voters want a change in their city government.
City council incumbents for Ward 3 and Ward 4 were eliminated.
Instead, political newcomers will vie for each seat in the general election in November.
In Ward 3, veteran Dave Myres and high school teacher Justin Adrian will advance to the general election.
Myres took the lead with 45 percent of the vote and Adrian received 31 percent.
Incumbent Jeff Vaught, who has represented Ward 3 since 2010, came in third place with 23 percent, thus being eliminated.
In Ward 4, commercial sales manager Tony Noble and educator Lindsey Constance will advance to the general election.
Noble took the lead with 41 percent of the vote and educator Lindsey Constance received 35 percent.
Incumbent Brandon Kenig, who was appointed to serve Ward 4 in 2015, was eliminated from the race with 22 percent.
A fourth candidate, Ajay Sood, was also eliminated after receiving .78 percent.
Shawnee Mission Board of Education At-Large Seat
The Shawnee Mission Board of Education could also receive a shake-up as well.
Voters favored first-time candidate Heather Ousley, a civil rights attorney from Merriam. She received 42 percent of the vote.
Two candidates followed with a very narrow margin between them.
Attorney and business owner Mandi Serrone Hunter received 20.71 percent of the vote; incumbent Cindy Neighbor received 20.67 percent.
According to the unofficial final results posted on the Johnson County Election Office's website, Hunter will be moving on to the general election to face against Ousley in November.
But the margin is so narrow, it could be subject to change once votes are officially finalized.
Two candidates were eliminated from the race outright.
They are Lenexa father Fabian Shepard and Merriam father Robert Roberge.
Shepard received 13 percent of the vote and Roberge received two percent.
More like this story