Automotive Advisors: Pre-purchase inspections smart move for back-to-school car shoppers
Another school year is on the horizon, and the driving roster in many Shawnee households is about to shift — with new drivers coming into the mttix and other drivers heading off to college.
It's a season of milestone moments, and vehicles tend to play an important role in the literal and figurative journey.
Not surprisingly, driver-related shifts inside a household can serve as a catalyst for car shopping.
Adding a vehicle to the family fleet may be necessary to accommodate an increase in drivers or to address the impossibility of sharing a vehicle across the miles between your home and your child's college campus.
When car shopping, your priority is most likely finding safe and reliable transportation for your family.
Not everyone has the budget to buy a new car and the insurance that goes along with it, which means a pre-owned vehicle may be the best option.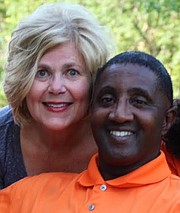 If that's the case, it's customary to have concerns about what you're really getting.
Reviewing available service records or a CARFAX report is a great starting point for gathering insights into a car's history.
But in the same way hometown and hair color don't reveal everything about a person's life, records and reports don't tell your car's whole story either—they cannot tell you whether the car is safe to drive, whether the key parts and critical systems are in good condition, or if there's evidence of an accident that was never filed with insurance.

That's why a pre-purchase inspection is a great way to learn more and determine if a vehicle is a worthy investment. It can also save you money in the long run, especially when you are considering purchasing a car without a warranty.
Most auto repair shops offer this type of inspection. Prices will vary from place to place, but what's most important is having the inspection done by a mechanic you trust.
A pre-purchase inspection is going to uncover needed maintenance and repairs as well as provide insights into the overall condition of the car.
Learnings may give you bargaining power with the seller. But what's most valuable about this inspection is that it helps you determine whether the vehicle is a good buy, the right buy for you and something worth bargaining for.
Most pre-owned cars will have some now-and-later maintenance to-do's, and this is normal.
Your mechanic can let you know which issues could be deal breakers and which aren't — as well as identify what should be addressed immediately or down the road.
You should also be able to get an estimate for all of the needed and recommended repairs, allowing you to plan and budget accordingly if you decide to purchase the car.
Next, regardless of whether you're adding to your family's car count or sharing existing wheels, having more drivers in your house means more driving — making routine maintenance more vital to ensuring a long life for your cars.
New and young drivers who live at home or nearby will likely lean on their parents regarding servicing, although it's always beneficial to teach your kids what it takes to care for and maintain vehicles.
But for families with drivers taking a car to school in Lawrence, Manhattan and beyond, you'll want to consider when routine maintenance can happen — e.g., during weekend visits and holiday breaks.
It's also a good idea to identify a trusted repair shop that's close to your child's college campus for unexpected issues and emergency repairs (a roadside assistance plan is also a great idea).
If your current auto repair shop has multiple locations across several states, it may be as easy as finding a sister shop.
Otherwise, Googling what's nearby and checking online reviews is always a good starting point — for mechanics as with many other things in life.
-Scott and Tammie Green are the owners of Christian Brothers Automotive, 22240 Midland Dr.