Three adults escape Saturday afternoon duplex fire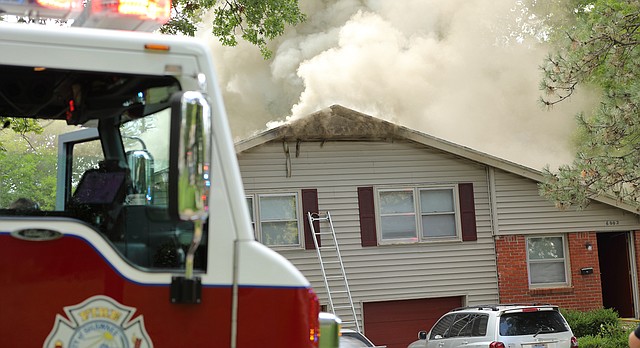 Firefighters from Shawnee and Overland Park made quick work of a duplex fire in the 6000 block of Richards Drive East on Saturday afternoon.
Shawnee Fire Marshal Corey Sands says the call was received about 4:25 p.m.
"Fire crews arrived on scene and found a working kitchen fire that had extended into the attic and adjacent tenant space," Sands said. "Three adults were able to escape with no injuries."
Investigators determined careless cooking was to blame for sparking the fire.
Damage is estimated at approximately $150,000.
---
Operation 100 News provides overnight news coverage for the Shawnee Dispatch. Follow on Twitter for real-time updates.