Alcohol suspected as contributing factor in Sunday morning rollover crash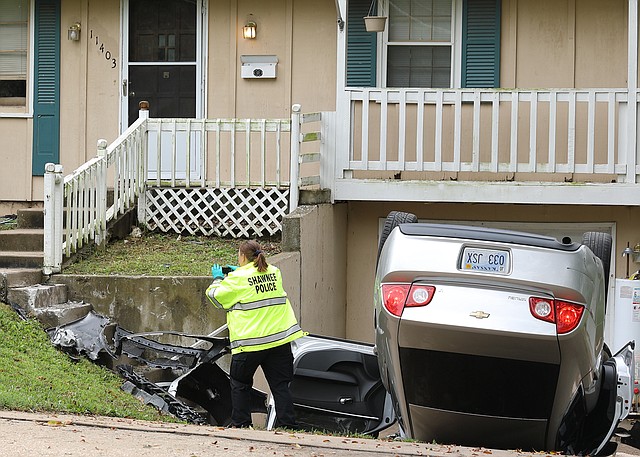 Shawnee Police are investigating after a car rolled over, injuring the driver.
Officers, firefighters, and paramedics were called to an address in the 11400 block of West 55th Street about 8:50 Sunday morning.
Several neighbors reported hearing a loud crash and a passerby stopped to help the driver out of the overturned car.
Police arrived to find a silver passenger car on its roof in a driveway.
Major Dan Tennis says the 25-year-old driver is a Shawnee resident.
"He failed to stop at the stop sign on Flint at 55th Street and proceeded south, striking the concrete steps and overturning his vehicle," Tennis said. "He had minor injuries and was treated and released from Overland Park Regional Medical Center."
Tennis says officers continue to investigate and believe that alcohol was a contributing factor in the crash.
---
Operation 100 News provides overnight news coverage for the Shawnee Dispatch. Follow on Twitter for real-time updates.