New Kansas City airport focus of upcoming Chamber luncheon
One of the most talked about topics in the Kanas City metro area, "A Better KCI", is the focus during the Sept. 13 Shawnee Chamber of Commerce Membership Luncheon at Johnson County Community College.
There has been much discussion about why A Better KCI is crucial for a better KC region.
Businesses and organizations across the KC region have come "on board" to show their support for "A Better KCI", endorsing a new single terminal concept for KCI airport.
A new single terminal approach for Kansas City International Airport ensures maximum efficiency, capacity, expanded air service and future economic growth of our KC region.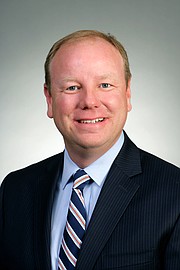 Guest speakers include: Joe Reardon, President/CEO-KC Chamber and Tim Cowden, President/CEO KC Area Development Council.
The luncheon takes place from 11:30 a.m. – 1:30 p.m. at Johnson County Community College, Capitol Federal Room 101 – Regnier Center at 12345 College Boulevard, Overland Park.
Cost is $20 for members and $24 for guests/nonmembers.
Interested persons must RSVP by noon on Sept. 11 by calling 913-631-6545 or registering online at shawneekschamber.com.
Please visit shawneekschamber.com for important details regarding parking at JCCC.
The event is sponsored by Johnson County Community College.
For more information, contact Mary Taylor at 913-631-6545 or at mtaylor@shawneekschamber.com.