Passerby alerts sleeping residents of house fire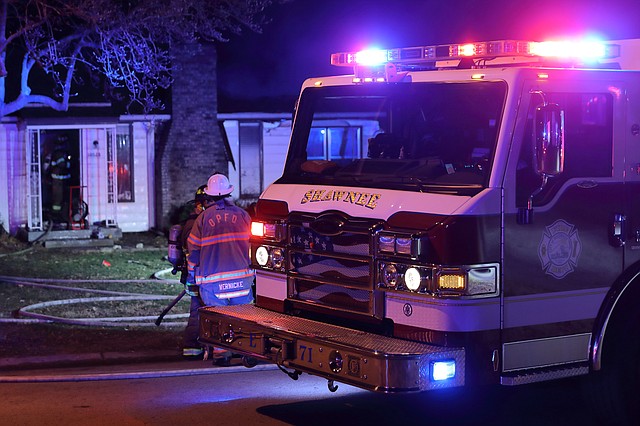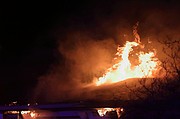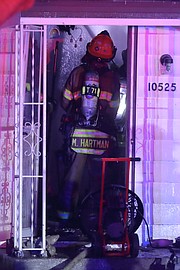 For the second time in less than 24 hours, firefighters from Shawnee and Overland Park were called to respond to a house fire in northern Shawnee.
Police dispatchers received a 911 call from a frantic resident of the house at 10525 West 57th Terrace, who reported a roof fire, shortly before 3 a.m. Saturday.
Fire Marshal Corey Sands says a man driving through the area noticed the fire and stopped to alert the sleeping residents. Both adults were able to escape without injury.
Firefighters arrived to report fire from the roof of the attached garage.
It took about an hour for firefighters to bring the fire under control.
Fire Marshal Sands says a wood-burning stove inside the garage started the fire. The home is a total loss, with damage estimated at $175,000.
Shawnee firefighters were able to rescue a cat from inside the house. The family's dog died in the fire.
The family is receiving assistance from the American Red Cross and their insurance company.
Sands says there were no working smoke alarms found in the house.
The Shawnee Fire Department has free smoke alarms available for residents. Firefighters will even install the alarms if the help is needed. Call Shawnee Fire at 913-631-1080 for more information.
---
Operation 100 News provides overnight news coverage for the Shawnee Dispatch. Follow on Twitter for real-time updates.
More like this story