Popular Kansas City bar expands to southeast Shawnee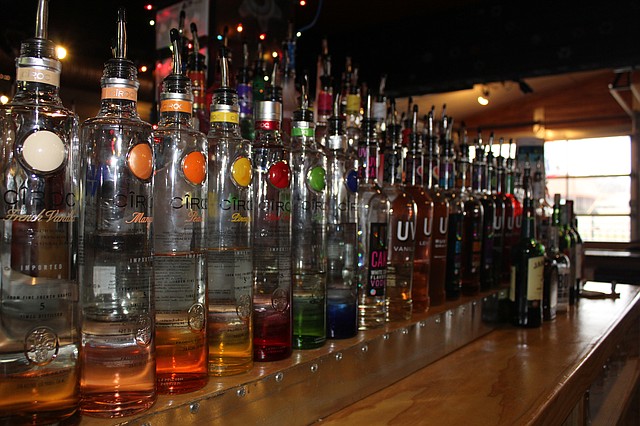 Every day of the week, Rhythm & Booze near downtown Kansas City is packed with an eclectic crowd.
Artists, hipsters, construction workers and businesspeople are among the regulars who flock to the hotspot nestled between the Crossroads and Westside districts.
Now, husband and wife owners Rhythm and Jennifer Piatt are hoping to replicate that success at their recently opened Shawnee location, 10901 W 75th St.
"We want to be the clean dive for Shawnee," said Jennifer. "We want it to be a place where a blue collar guy can sit next to an attorney and have a great conversation."
One of the foundation of the Piatts' success comes down to one word: acceptance.
The couple wants everyone to feel welcome in their establishments, regardless of race, religion or sexual orientation.
They absolutely do not tolerate any form of discrimination.
Plus, as the parents of two young boys, the couple maintains a firm family-friendly atmosphere for both Rhythm & Booze locations.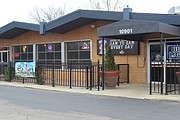 At the Shawnee location, kids are welcome until 9 p.m.
The Shawnee location also has a game area with pool tables, air hockey, dart boards and soon, it will also have pinball machines.
It holds karaoke on Tuesday evenings and later this month, it will implement "Texas Hold'em" games.
In addition to being a popular hangout, Rhythm & Booze is known for its food.
Salsas, soups and sauces are always house-made.
Popular menu items include tacos made from a family recipe, chili and gluten-free potato skin burgers, which feature potato skins in place of buns, along with cheese, chives, bacon and sour cream.
Between the two of them, Jennifer and Rhythm have decades of experience in the food and bar industry.
With Jennifer starting out as a server and Rhythm as a bartender, they worked their way up to management levels.
The married couple often dreamed of opening their own place.
In fact, when he was a bartender, one of Rhythm's regular customers often joked he should open up a bar called "Rhythm & Booze."
When the couple decided to turn their dreams into a reality, it took a little bit of convincing on Rhythm's part to warm Jennifer up to the name.
It's a memory which makes the couple grin at each other to this day.
In Dec. 2009, the couple opened up Rhythm & Booze in Kansas City.
"We opened our business with no help and used all of our savings to do it," Jennifer said. "We didn't have any big backers and we don't sit on a pile of money. We do this day-to-day, by the skin-of-our-teeth. Our two main goals are to make sure our customers have a fun, safe environment and there's a roof over our kids' heads."
Rhythm agreed that while the downtown location's success might make owning a mom-and-pop business seem like a piece of cake, there are many challenges to overcome.
"There is so much red tape you're unaware of that nobody tells you," he said. "When you open someplace is takes way more work than you could ever imagine."
Three years ago, the couple opened the Bat Cave, a dance club adjacent to Rhythm & Booze.
In late fall, they opened up the Shawnee location of Rhythm & Booze.
They chose the spot, near 75th Street and Nieman Road, because they saw the building turnover with tenants quite a bit in the past several years.
They thought the area could benefit from a neighborhood bar and grill.
The building needed work, however.
They bought a new freezer, fixed major plumbing issues and renovated the kitchen.
In the near future, they hope to do more, such as parking improvements.
Like its Kansas City counterpart, Rhythm & Booze in Shawnee is open from 11 to 2 a.m., 365 days a year, snow or shine.
It also has a couple of events coming up.
Today, it is celebrating New Year's Eve with drink and food specials and a DJ.
On Feb. 2, it will hold a luau.
For more information on Rhythm & Booze, visit rhythmandbooze09.com.