JCCC

hosts visiting artist's presentation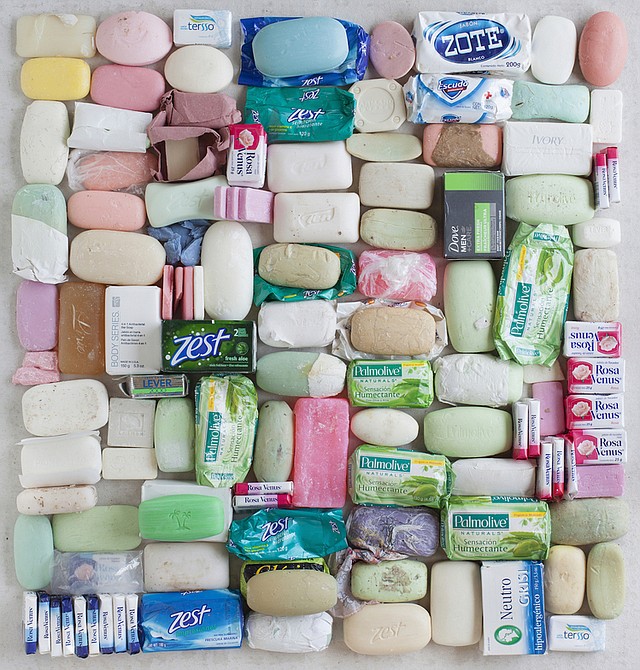 One is a photographer showcasing discarded remnants of the American Dream.
The other is an illustrator capturing emotion and clarity through mundane spaces.
Both of these guest artists, Thomas Kiefer and Sean Lyman, will be sitting down with Johnson County Community College art department faculty members during the Nerman Museum of Contemporary Art's "visiting artist's presentation."
The free program will take place from 3:30 to 4:30 p.m. on Thursday.
No tickets or reservations are required.
Both artists are featured in the museum's current temporary exhibition Domestic Seen, which is on view now through March 26.
A look at the American Dream
Kiefer's photographic series El Sueño Americano (The American Dream) presents viewers with the discarded belongings of migrants apprehended by Border Patrol agents near the U.S. / Mexico border.
Kiefer stated in a press release, "My intent is to explore the humanity of the migrants who risk their lives crossing through the desert and to create a personal connection for the viewer to a migrant and their hope for a better life."
Working part-time as a janitor from July 2003 until August 2014 at a U.S. Customs and Border facility in southern Arizona, Kiefer saw the vast amount of personal effects being disposed of, items such as rosaries, bibles, food, wallets and spare clothing.
When a migrant is apprehended in the desert under suspicion that they have entered the U.S. illegally, the process of identifying and processing begins before they are sent to the next law enforcement facility.
Kiefer said, "It is during this stage that they are allowed to keep whatever is considered essential, non-lethal items. But what those items are is often unclear."
In 2015 Kiefer was included in LensCulture's top 50 emerging photographers and Photolucida's top 50 Critical Mass.
His work from the El Sueño Americanoproject has been featured in news publications nationally and internationally.
'Peering in on a quiet moment'
For his most recent series of graphite drawings, Lyman depicts empty rooms and ordinary places devoid of figures, teeming with entrances and exits, flooded with light and shadows.
Lyman's almost photo-realistic works evoke a sense that the gazer is peering in on a quiet moment, perhaps viewing a familiar scene, and yet not really sure what has happened or will happen in these spaces. He has rendered the familiar strange.
Lyman stated in a press release, "This body of work deals with the mundane spaces and objects that we use. These places and things have specific functions or roles in our daily routine, and they are easily overlooked and taken for granted. The intention of this work is to focus on that we are both present and absent at the same time in the spaces we inhabit."
Based in Springfield, Mo., Lyman is an associate professor of art at Missouri State University.
His work has been exhibited nationwide and in galleries throughout Germany.
The Nerman Museum is open 10 a.m. to 5 p.m. Tuesday, Friday and Saturday; 10 a.m. to 8 p.m. Wednesday and Thursday; and noon to 5 p.m. Sunday. The museum is closed Mondays and all JCCC holidays.
For more information, call 913-469-3000 or visit nermanmuseum.org.