Auf Wiedersehen, Tony
Former Shawnee Mayor, who served from 1978 to 1989, leaves behind a solid legacy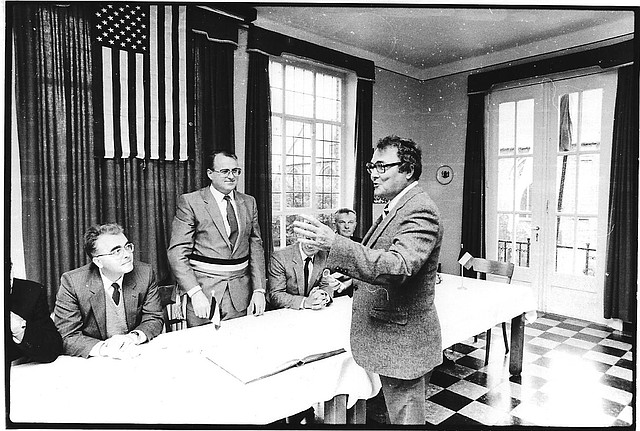 When he had an idea, he saw it through.
And former Shawnee mayor Tony Soetaert's vision for change can be seen everywhere you look in the city.
He helped annex a majority of the land west of Interstate 435, plus land north and south, creating the Shawnee we know today.
He helped name 'Shawnee Mission Parkway.'
He established the Sister City relationships the city currently has with Pittem, Belgium; Listowel, Ireland; and Erfurt, Germany.
He was also the longest-serving mayor in the city's history.
On Dec. 16, however, the man who helped shape Shawnee died from complications due to Parkinson's disease. Soetaert was 80 years old.
He left behind three grown children and seven grandchildren.
He also left behind a legacy.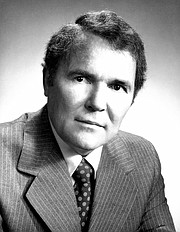 "A lot of the things Tony did for the city were very important," said Dennis Busby, chairman of the Shawnee Sister Cities Committee. "His imprint is all over the city."
Before he became a city leader, however, Soetaert rose from humble beginnings.
He grew up in the Shawnee area and attended the former St. Joseph High School.
The strapping football player fell in love with the beautiful Homecoming queen and head cheerleader, Joyce.
After Soetaert joined the United States Army and then put himself through college, the two high school sweethearts wed in 1961.
They had three children: Amy, Julie, and Tom.
Soetaert started out his political career sitting on various committees. He then joined the Shawnee City Council, and from there, became mayor.
"Looking back, I'm like 'wow, how did he do all that?' because he was always home," said his daughter, Julie King, of Shawnee. "He really made an effort to spend time with his kids."
During his administration, the population of Shawnee increased dramatically.
A $2.8 million expansion of Shawnee City Hall remodeling was started.
All three fire stations were built.
A vast amount of new territory was annexed, increasing the city size by 42 square miles.
And, of course, he started the Sister City program, creating lasting friendships with three European cities that remain solid to this day.
Implementing the program was natural for Soetaert, who was very close to his grandfather, Peter, a Belgian immigrant. He often traveled to Europe and he was very proud of his Belgian roots.
In 1983, Shawnee established a Sister City relationship with Pittem, Belgium.
Two years later, the city established a Sister City relationship with Listowel, Ireland.
A few years later, Soetaert pursued another Sister City relationship unconventional for the time period: a city in what was then known as East Germany.
It was a move Busby called, "brave."
After all, Erfurt, one of the most intact medieval cities in Germany, was under Soviet control at the time.
But in 1993, the two cities became sisters.
"It took time for us to get to know each other, but we're all good friends now," added Busby.
Over in Erfurt, Gabriele Schmidt, the department manager for internal relations for the mayor, said both cities owe a great deal to Soetaert.
"His contribution to American-German friendship is immense, as his idea of including formerly communist East Germany in this friendship had been turned from vision to reality through this twinning," she stated in an e-mail. "He changed my perception of the U.S., a big, big deal! He was brave, experienced, so very knowledgeable, passionate and loving and a little bit grumpy, too."
Shawnee Deputy City Manager Vicki Charlesworth agreed that Soetaert's most visible legacy besides Shawnee's size today is the city's relationships with its sister cities.
"I have always had great respect for him," she said. "He was extremely intelligent, but he also understood the importance of relationships."
That sentiment can be seen through his personal actions as well.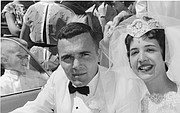 When his wife, Joyce, was diagnosed with Alzheimer's 15 years ago, Soetaert took care of her full time until he slipped on their icy driveway three years ago. In his last few years, he was living in an Overland Park nursing home with Joyce, as his own Parkinson's disease got worse.
Even in his final days last month, he was still able to make hospice care workers smile.
"He had a good life," said his daughter, Amy Rainey. "We were lucky. Not many people have their parents around until 80."