Johnson County officials urge residents to prepare for ice storm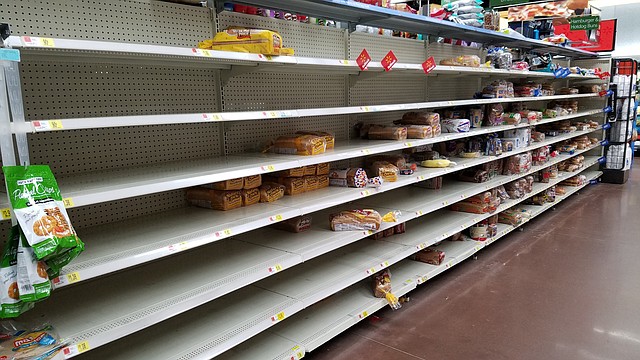 With forecasts for the metro continuing to indicate freezing rain and potential for significant icing this weekend, Johnson County officials are asking residents to prepare now for power outages, cold temperatures and hazardous travel.
"Ice storms can result in power outages and dangerous driving conditions, so we are asking residents to prepare for that possibility and limit travel during the storm if possible," said Dan Robeson, emergency management coordinator for Johnson County. "Our staff will be monitoring the situation throughout the weekend and coordinating with city officials and state emergency management."
Power outages preparation
Because ice storms may result in power outages, Johnson County Emergency Management officials ask residents to take steps now to be without power.
Charge cell phones and other items needed to receive and relay information now.

Use your car charger to re-charge items during power outages.

Use flashlights for emergency lighting and don't leave candles unattended.

Keep refrigerator and freezer doors closed. Most food that requires refrigeration can be kept safely in a closed refrigerator for several hours.

Wear layers of warm clothing.

Avoid burning charcoal for heating or cooking indoors and avoid using your oven as a source of heat. Only use generators away from your home and never run a generator inside a home or garage, or connect it to your home's electrical system.

If the power may be out for a prolonged period, plan to go to another location that has heat to keep warm.
Update emergency kits for vehicles and homes
Johnson County Emergency Management also asks residents to check their vehicle and home emergency kits to ensure the necessary items are included. Car kits should include a cell phone charger, warm blankets, a flashlight, bottled water and non-perishable food items and a first-aid kit.
Home emergency kits should have enough supplies for each family member to shelter-in-place for up to three days. Items recommended include bottled water, non-perishable food and canned goods, first-aid kit, weather radio, flashlights, batteries, blankets, medical supplies and prescriptions, pet supplies and family entertainment.
Visit joco72.org for power outage guidance.
Johnson County Libraries available as warming centers
The libraries serve as community warming centers during cold weather. During regularly scheduled operating hours, visitors may find a warm chair and a welcoming environment to escape the winter chill.
Patrons may call 913-826-4600 to check hours of operation for their nearest library branch, or visit the library website.
Sign up for NotifyJoCo alerts
Johnson County residents are encouraged to sign up for emergency alerts online. Residents may sign up for emergency information for up to five locations such as work, home, child's daycare or school.