Celebrating old-fashioned fun at Shawnee Town 1929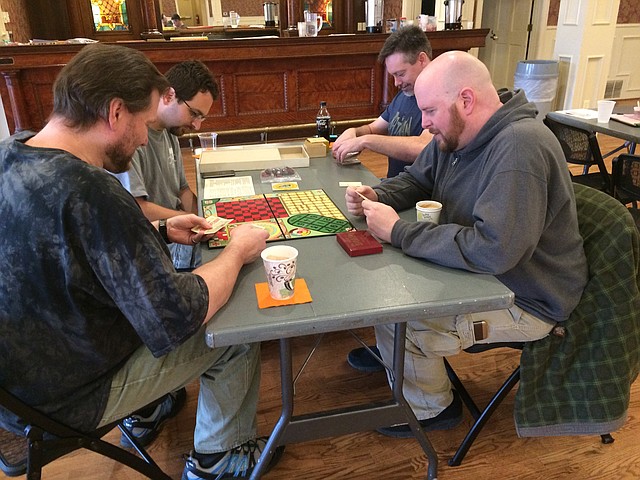 Need a fun way to spend Saturday morning?
You're invited to cozy up to the kitchen wood-burning stove, drink hot chocolate, eat homemade apple pie, and play a 1920s board game in the DeCaeny farmhouse this weekend.
Shawnee Town 1929 is holding a 1920s board game class from 10:30 a.m. to noon on Saturday.
The event is $5 per person.
The farmhouse, which is normally closed in January, will be nice and toasty on the chilly morning.
Attendees will play original board games from the time when the three DeCaeny children sprawled across the sitting room floor intent on winning.
A few members of the KC Board Games and Stuff Meet-Up group recently came out to Shawnee Town 1929 to test out the games, to make sure they were understandable and fun.
One of the most interesting games available is "Lindy," which is centered around Charles Lindbergh who flew his solo Atlantic flight in 1927.
The goal of the game is to "fly" 3,200 miles.
Lindbergh's transatlantic flight from New York to Paris was 3,201 miles in 1927.
Players will play with an actual 1927 game.
For more information, call 913-248-2360 or visit www.shawneetown.org.