Councilman takes on new leadership roles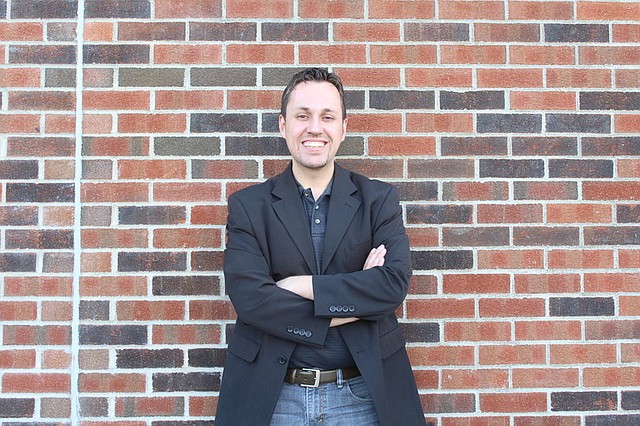 The year is off to a good start for Shawnee City Councilman Brandon Kenig.
He was voted 2017 council president at the last meeting. Councilwoman Stephanie Meyer had the position previously.
As president, Kenig, who represents Ward IV, will conduct the city's council committee meetings, as well as preside over city council meetings when the mayor is absent. He will also step into the mayor's role when she is unable to attend events around town.
Kenig told the Dispatch he is excited to take on the front-and-center leadership role.
"I'm up for the challenge and eager to get to work," he said.
He hopes that as council president, he can help the governing body find a way to work together.
"We have eight different councilmembers with eight different perspectives and eight different opinions," he said. "I'm confident we can build a consensus when it comes to important issues and we can craft policies everyone can get behind."
This week, Kenig took on another leadership position.
He was appointed to the National League of Cities 2017 Information Technology and Communications federal advocacy committee.
This committee has the lead responsibility for developing NLC's federal policy positions on issues involving telecommunications and information systems (and public access to these systems), privacy concerns, cable TV, phone services, spectrum issues, communications tower siting, universal service, broadcasting and defense of city rights-of-way from degradation caused by installation of communications facilities.

"I'm energized and excited by this opportunity to work with such a great group of people to develop and shape policies that advance the use of technology by local governments," Kenig said. "I'm eager to draw upon my own digital marketing background and work with startups to craft transformative technology solutions that bridge the digital divide and result in higher citizen engagement and more effective service delivery by cities."
As a member of the committee, Kenig will play a key role in shaping NLC's policy positions and advocate on behalf of America's cities and towns before Congress, with the new administration and at home.
Kenig is no stranger to digital technology.
He currently serves as the marketing director for Curtin Property Company, which is a real estate firm specializing in multi-family residential and mixed-used commercial development.
As a technology specialist and digital marketing consultant, Brandon previously worked for Cox Automotive, AMC Entertainment, iModules Software, and MindMixer.
He is also the founder and president of Brandaway Digital LLC.