Shawnee city council approves 2018 budget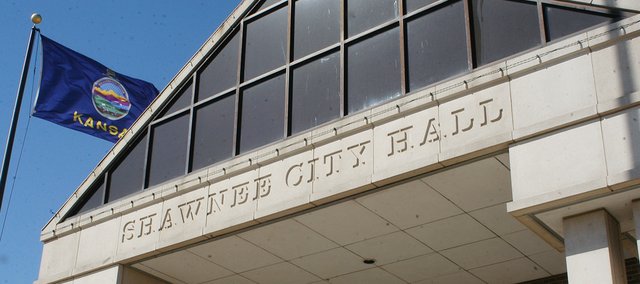 At its meeting last week, the Shawnee City Council approved the city's 2018 budget, which is set at $113 million.
It took years of work and planning, but the city is doing well since the recession, City Manager Carol Gonzales told the Dispatch.
In city documents, she called the 2018 budget extremely sound and, "able to address a few more unmet needs and provide a firm foundation that will support high quality services, maintain ample resources and adequately protect our city assets for the years ahead. It is a foundation upon which we can confidently continue to build the Shawnee that we want to be in the future."
Some highlights from the budget include $200,000 for a community center study, $350,000 for finance software and $332,500 for a three-year fiber build-out, which helps the city connect to equipment and fire stations.
New hires in the budget include a Johnson County Mental Health Co-Responder for $48,000, a human resources generalist for $89,265 and a finance generalist for $89,265.
Although the council approved the budget last week, it was not without controversy.
Councilmen Mike Kemmling, Dan Pflumm and Eric Jenkins were the dissenting votes.
Pflumm said that he didn't support the 2018 budget because he found the new staff positions to be questionable.
"If we're going to be adding new people, we could add them in areas that could help us out better," he said, saying public safety was one area.
But Vaught argued that the positions were important regardless.
He said that 'public safety' was a great buzzword and it looked good for an elected official to say the city needed more firemen and police officers, but other positions in the city were equally vital.
"You hire five firemen and police, you need an IT person to set them up with all the apparatus they need and human resources to monitor them," he said. "You can't just build staff in one area and not in others ... we're adding these positions because we need them."
His comments offended Jenkins, however.
"The one obligation of any government is public safety," Jenkins said. "That's a fact. Nothing else comes close. Second one is infrastructure. It's not political grandstanding, it's putting those priorities where they need to be."
Jenkins added that he supported the majority of the budget, but there were a few things that he didn't support, therefore he couldn't vote to approve it.
One of them was the fiber build out. With technology rapidly changing, he wished the city could have analyzed the project more before spending money on it.
The human resources and finance positions, both for nearly $90,000 each, also threw him.
"Have we hired another 50 to 60 people?" he asked. "I don't understand why we need another person in that position or have we just been starved to death in that area and we're just now catching up? I don't see the justification for it."
He also believes $200,000 is too much money to spend on a community center study.
Jenkins said he raised all these issues up at past budget meetings and he was given no feedback or fulfillment to his questions, which he found a bit frustrating.
When city staff and the council prepare the finances each year, they use priority based budgeting.
To do so, they look at how the budget will impact the following categories: safe community, effective mobility and reliable infrastructure, economic growth and vitality, attractive, healthy and well-maintained community, quality cultural and recreational opportunities and environmentally sustainable and well-planned community.
They also look at the city's annual citizen satisfaction survey results to see where the city needs to improve.